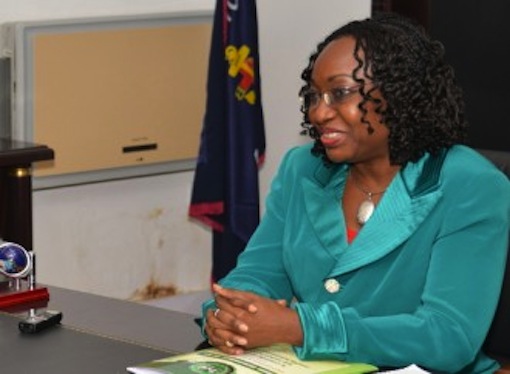 Mrs Winifred Oyo-Ita, Head of Service of the Federation in collaboration with EFAB properties handed over documents of a three-bedroom bungalow to father of quintuplets delivered  at the National Hospital, Abuja.
Oyo-Ita made the presentation to Mr Imudia Uduehi, the father of the children at the 2017 Federal Integrated Staff Housing (FISH) Programme Summit on Tuesday in Abuja.
The News Agency of Nigeria (NAN) recalls that Oyo-Ita on April 22, promised to give the parents of the female quintuplets delivered through cesarean section a house under the FISH Scheme.
"I made the promise in faith but to the glory of God EFAB has helped us to fulfill our promise.
"I hereby present the documents of a three-bedroom flat in Dakwa area of Dei Dei, Abuja, to the father of the children,'' she said.
Dr Ugo Udo, EFAB property manager  said the gesture was not planned but was to support the head of service in fulfilling her promise.
READ: Trial of Senate President Bukola Saraki postponed again
He added that it was a way of carrying out their own social responsibility and giving back to the community what the company has been benefiting.
Udo said that the house was already completed and ready for them to move in.
Mr Imudia Uduehi, who received the documents on behalf of his family, expressed gratitude to God almighty for the gift of the children,
He also thanked the Head of Service for her motherly role in ensuring that the children were comfortable.
"I give glory to God, for the children brought to my family and Nigeria.
"I thank President Muhammadu Buhari, the Head of Service and the owners of EFAB for this life changing gift.
"From the moment the Head of Service visited us in the hospital everything changed for us, may God continue to bless her and may this administration continue to flourish,"he said.
Load more