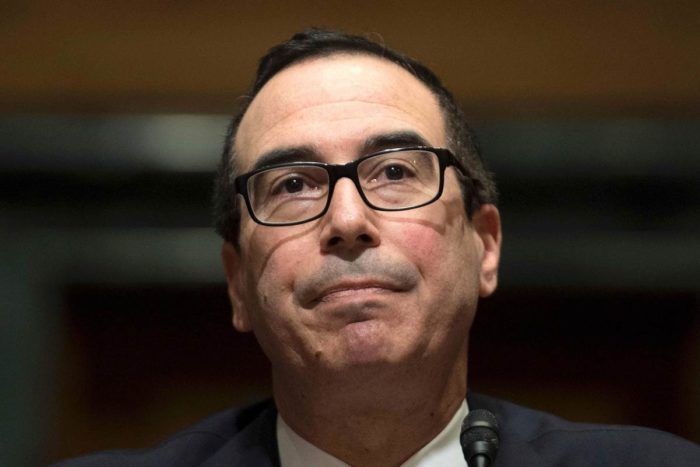 The United States is imposing sanctions on Syria for what Treasury Secretary Steven Mnuchin said was the use of sarin gas on civilians earlier this month.
The sanctions target 271 employees of Syria's Scientific Studies and Research Centre that is responsible for producing non-conventional weapons, Mnuchin said.
"We will not tolerate chemical weapons by any actor,'' Mnuchin said.
The move doubles the number of entities and individuals subject to sanctions related to the Syrian conflict, he said.
The move freezes any U.S. assets held by those being sanctioned and prevents U.S. citizens and companies from doing business with them.
The sanctions follow a military strike earlier this month ordered by U.S. President Donald Trump on the airbase purportedly used to launch the chemical attack.

Load more