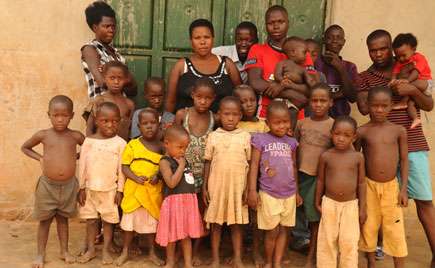 A 37-year old Ugandan woman has 38 children, including four sets of triplets, three sets of quadruplets and twins, a local politician said on Wednesday.
County Councillor Samari Musenero said Mariam Nabatanzi from Kabimbiri village, about 50 kilometres north-east of the capital Kampala, had all the children with the same man.
He added that the children were between four months and 23 years old.
"The woman is struggling to support her offspring because she receives no financial assistance from the father of the children," the politician said.
He explained that politicians from the district had mobilised government funds to provide Nabatanzi with maize seeds to plant.

Load more