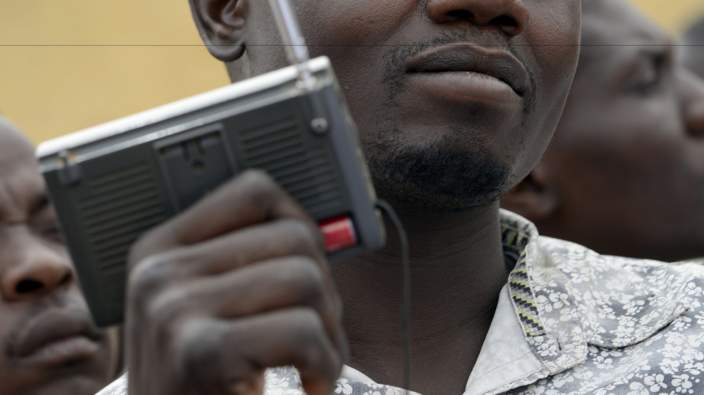 Mr Chen Liming, Director of the Hausa Service at the China Radio International(CRI), on Wednesday announced that about 5 million Nigerians were currently listening to his organisation's Hausa language presentations.
Chen in Beijing, China, said that Nigerians at home and abroad had developed an interest in Chinese news and features presentations in the Hausa language.
The programme's director said that his department was able to gauge the increasing listenership of Nigerians to the station, through their emails, feedback, telephone calls and letters.
"There is a growing interest of Nigerians on developments in the Northern parts of Nigeria, as well as Nigerians in the UK, the U.S. and Niger in the presentation of Chinese news and features in the Hausa language.
"We have a very good relationship with many Hausas today through this Hausa radio service from Beijing, China.
"About 5 million Nigerians in the Northern parts of Nigeria and abroad are listening to our presentations of translated Chinese news and features programme in Hausa,'' he said.
Chen said that the station's Nigerian listeners had always commended the CRI's management for creating the Hausa Radio service department.
The director said that the radio programme had so far continued to draw the attraction of Nigerians to the business and other opportunities currently existing for Nigerians in Nigeria and China's relations.
Chen, who said that he had adopted 'Usman', as his Nigerian name, added that the programme would continue to be a channel for promoting Nigerian and Chinese cultures.
"So far, this Hausa Radio Service has been promoting Nigerian and Chinese cultures.
"Many of our Nigerian listeners are by the day becoming more aware of happenings and the existing business opportunities between Nigerians and Chinese cooperation and collaboration,'' he said.
Chen said that his government had recruited some Nigerian graduates of the Hausa Language and taken them to the radio's Headquarters in Beijing, for the efficient transmission of the Hausa service.
He added that the Radio China management's proposal to establish the Hausa Radio Service studio in Abuja was being slowed down by Nigeria and China's regulatory laws.
Load more