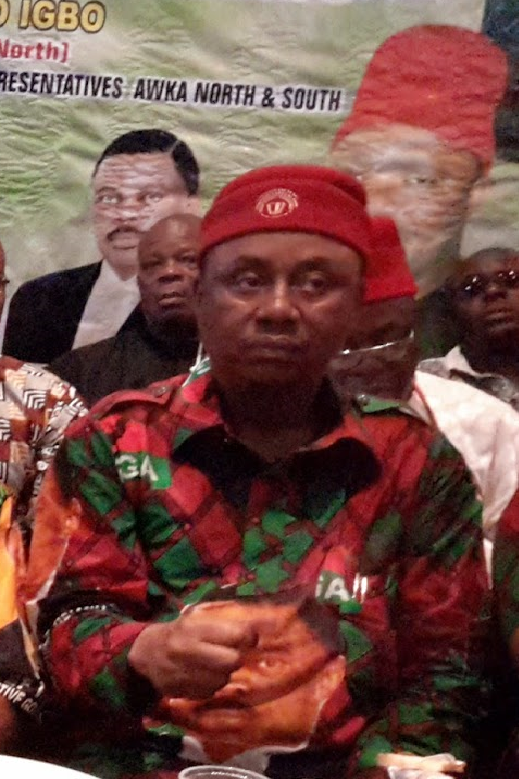 Chief Godson Ezenagu, Chairman, Anambra Housing Development Authority, has urged workers in the state to take advantage of the mortgage system to key into the housing programmes of the government.
Ezenagu made the assertion after he was honoured with the Kwameh Nkrumah Award for Distinguished African Personality of the Year by the ECOWAS Youths Council (EYC) in Awka on Wednesday.
Ezenagu said that Anambra Government had a robust relationship with the Federal Mortgage Bank which workers in the state could take advantage of to own their houses but which was not being accessed.
The housing corporation boss said that Gov. Willie Obiano of Anambra at the moment had over five low and medium housing layouts with between 250 and 750 blocks each.
He noted that they were a demonstration of his resolve to check housing deficit, especially in the city centres.
He urged the working class, especially youths in various walks of life to embark on long term planning to avoid the disappointment that comes with unplanned retirement.
"We have an aggressive approach to housing and that is why at the present, over five schemes are at various stages of completion by the government.
"Painfully, the workers are not keying into this because they do not tap into the opportunities that abound in the mortgage system.
"It takes one who plans well ahead to understand that these houses can be owned even without cash.
"Civil servants should explore the opportunities in the good relationship between the Federal Government through the Federal Mortgage Bank and the state government,'' he said.
On the award from the ECOWAS Youths Council, Ezenagu said he felt elated and pledged to work for humanity both in public and private life.
He said the award had placed a greater burden on him to serve the people more transparently and dispassionately because good works had its reward.
READ: Gov. seeks institutes' partnership to upgrade slums
The President of EYC, Mr Williams Oluwaseun, said the award was designed by the apex youth movement in the sub-region to recognise those who had contributed to the wellbeing of the people irrespective of religion or tribe.
Oluwaseun said Ezenagu was chosen for the award based on his nomination and screening which showed him as a "lover of youth, philanthropist and nation builder''.
He called for concerted efforts by leaders of the West African sub-region to address the challenges of youths, including illiteracy, lack of employment and violence.
"This award is a challenge to the recipient to do more for less privileged persons and the entire West African sub-region.
"We, the youth of West Africa need more men and women with commitment to the course of youths, dedication to service and great sense of philanthropy like our recipient, Ezenagu has demonstrated,'' he said.

Load more