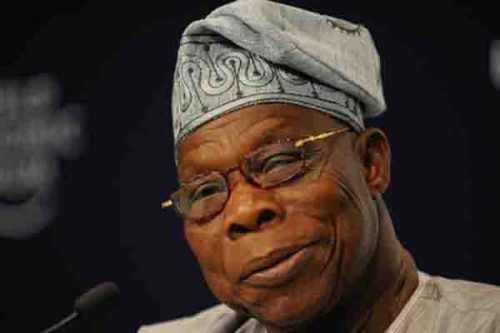 Former President, Olusegun Obasanjo, has attributed his achievements in life to God and the training he received from the Baptist denomination and schools.
He said this in an appreciation and acceptance speech he delivered at the ongoing annual session of the Nigerian Baptist Convention on Wednesday in Abuja.
The former president was honoured on his contributions to Nigeria and world's peace.
He said: "Permit me to confess publicly, as I did at the programme put together by the three Lagos Baptist Conferences, that whatever I am today have been by the grace of God and the Baptist training that I was privileged to have received early in life through the sunbeam, the Royal Ambassador, Baptist Boys High School Abeokuta, Sunday School and Church Training'.
"I have been guided throughout my public service by these Baptist principles of faith in the Lord Jesus Christ, fairness, inclusion, boldness, order, mutual respect and integrity.
"I can say I am the better for it today."
Obasanjo said no one should underestimate the importance of various religious training for a greater future for the up coming generation.
"I, therefore, urge us to note the importance and influence which the Church and its various training programmes are capable of exerting on our children in their formative years.
"We should never take with levity the character-moulding programmes for our young ones which had been enduringly beneficial to us."
He further urged Nigerians not to cease cooperating with the present administration in its quest to restore sanity in the polity.
He noted that although there were challenges as individuals and as a nation, Nigerians must cooperate with government in its programmes aimed at poverty reduction, employment generation, fighting corruption and insecurity.
Earlier in his remark, Rev Samson Ayokunle, the President, Christian Association of Nigeria (CAN), showered encomium on Obasanjo "for his unprecedented contributions to Nigeria, Africa and the world at large."
Ayokunle, who is also the President of the Convention, urged Christians occupying high positions to emulate the former president.
He urged Obasanjo to continue to work in the name of the Lord and humanity.

Load more