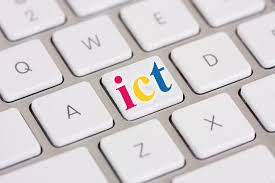 The International Institute of Tropical Agriculture (IITA) says it will soon set up an Information Technology Centre to enable farmers to have access to new agricultural inputs to boost production.
Mr Edward Baars, Senior Business Development Officer, N2Africa Project, IITA, made the disclosure on Wednesday in Abuja.
Baars spoke against the backdrop of the ongoing stakeholders' meeting to review the level of performance of the Public-Private Partnerships in terms of technology dissemination to farmers.
According to him, farmers in every part of the country need a better information management system on agricultural innovations without much stress.
"For that reason, we are working towards setting up an information centre, where farmers in their comfort can get relevant information on new inputs.
"This will be the most efficient information distribution hub to farmers. Farmers can call or send us voice messages anytime they have any challenges.
"With the system available, every farmer can manage his/her supply chain because private sector inputs supplier has been sitting on the fence without direct contact with farmers.
"Most times, farmers cannot access input; they do not have money to buy inputs and we do not know what their demands are.
"To close that gap on information, these are some of the efforts we are making to make the system work,'' he said.
Baars explained that the essence of N2Africa Project was to contribute to the increasing biological nitrogen fixation and the productivity of grain legumes among African smallholder farmers.
He added that this would in turn help to enhance soil fertility, improve household nutrition and increase the income of smallholder farmers.
"The project, funded by the Bill and Melinda Gates Foundation, is designed to ensure that the benefits of legumes are impacting positively on rural livelihoods and their production environment.
"As a mode of implementation approach, the project (N2Africa) has developed a public-private partnership with legume value chain actors to achieve the project's vision.
"The vision includes knowledge transfer, legume technology dissemination, access to input and output,'' he said.
He said that significant progress had been made on the use of inoculants and fertilisers because soybean and cowpea production had increased in six pilot states in the country.

Load more