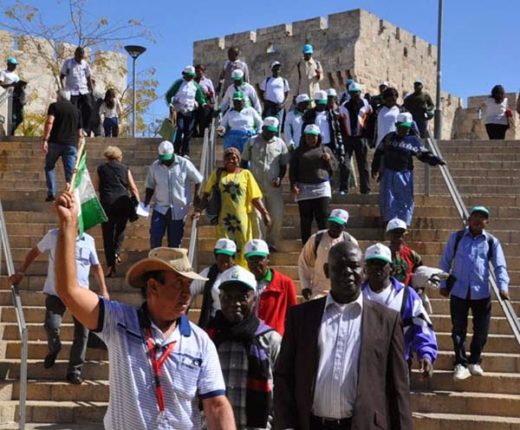 Rev. Tor Uja, Executive Secretary, Nigerian Christian Pilgrim Commission (NCPC), has appealed to the Federal Government to support pilgrimage financially as it targets independence in the next five years.
Uja made the call at the Conference of Metropolitan and Zonal Coordinators with Management and Desk Officers, held at the commission's Head Quarters on Wednesday in Abuja.
He explained that with proper strategy and work plan, the commission would be able to generate funds to mobilise and effectively take pilgrims to the Holy Land.
The Executive Secretary also said that pilgrimage was beneficial to the nation both in spiritual and socio-economic terms.
"We urge the government to give us support for five years and with the five years support, NCPC will be independent of government support for the next generations.
"If we have a proper strategy and work plan, we will be able to generate our funds by mobilising and effectively carrying our pilgrims to the promise land and bringing them back.
"We will also ensure that pilgrimage is also beneficial to our nation in both spiritual and socio- economic terms.
"We want pilgrimage to continually open new doors for Nigeria so we have raised the metropolitan zones that are focusing mainly on the major cities in Nigeria,'' he said.
Uja called on the newly inaugurated zonal coordinators of the metropolitan zones, to work with the government, business communities and Churches to plan for pilgrimage and make it self-sufficient.
READ: Emir urges FG to address challenges in power sector
He called on them to report to their areas of assignment and serve as leaders, adding that they should live above the traditional mentality of civil service.
"We want these men to work with the government, business communities and above all the churches and the leadership to plan for pilgrimage and to finance pilgrimage, to make NCPC self-sufficient.
"I believe that we can achieve this with a proper work in place. We have organised training on inculcation, vision impartation, development and enlargement of knowledge base.
"NCPC is a spiritual and a public service place and the two elements must go together but the spiritual should go ahead of the public and God will bless those who work for it,'' Uja said.
He called on Christians, Church leaders, and individuals and coperate establishments to sponsor pilgrimage and not to leave it in the hands of governments.

Load more