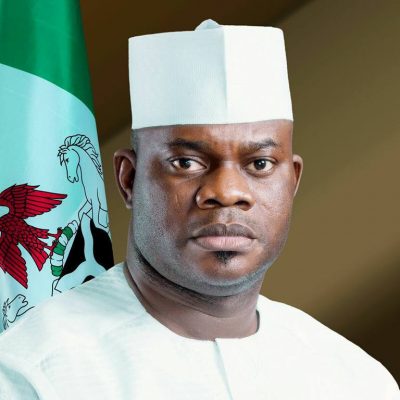 Gov. Yahaya Bello of Kogi on Tuesday received the final report of the staff screening exercise, with a vow to retrieve salaries and allowances collected over the years by workers with fake certificates.
He also said that workers that gained employment into the state civil service with fake certificates would be prosecuted.
The governor, however, said that workers found guilty of altering their birth dates would be pardoned.
Bello, who commended the committee that carried out the exercise, said that issues relating to the 14-months verification exercise had finally been laid to rest with the submission of the report.
The governor promised to implement the recommendations in the report, and described the exercise as one of the "surgical operations" his administration had to embark upon toward effective service delivery.
Earlier, Mr John Ayuba, Chairman of the staff screening and verification appeal committee, had said that the committee was initially expected to attend to 32,753 workers, but ended up with 39,144
Ayuba, Director of Studies at the Administrative Staff College of Nigeria (ASCON), said that the committee identified 44 problems that were common to workers that appeared before it.
He listed the problems to include fake certificates, irregular promotion and appointments, disregard for civil service rules, inappropriate qualifications for people already in high places, among others.
READ: RRS Nabs Bank Fraud Syndicate
The Chairman cited the case of some civil servants with primary school leaving certificates, who rose to become directors, and described the situation as strange.
In his remarks, Chairman of the Kogi chapter of the Nigeria Labour Congress (NLC), Mr Onu Edoka, said that the report was inconclusive as teachers and pensioners, who formed the bulk of complainants, were not captured .
He pleaded with the governor to temper justice with mercy in the implementation of the recommendations contained in the report.

Load more