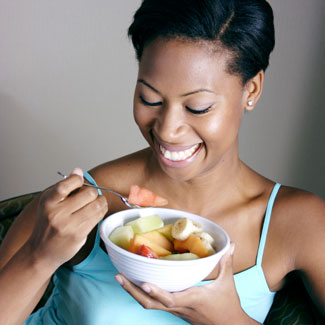 Tens of thousands of people are expected to feast on food saved from the bin on Saturday at "Disco Soup" parties thrown around the world in a global effort to fight food waste, organisers said.
Revelers will cook, eat and dance at almost 100 locations on five continents as part of the first World Disco Soup Day, an event promoted by the Slow Food movement to encourage young people to think about the mountains of food thrown out each day.
"(We want) to involve young people and raise awareness about food waste," said Brazilian chef Caio Dorigon, the event's coordinator.
"The idea is to have fun," the 25-year-old told the Thomson Reuters Foundation.
About a third of food produced every year, equal to approximately 1.3 billion tonnes, is never eaten because it is spoiled after harvest and during transportation, or thrown away by shops and consumers.
Saving 25 per cent of it would be enough to feed the more than 800 million people that go to bed hungry every night, according to UN Food and Agriculture Organisation (FAO).
Reducing food waste would also help fight climate change, campaigners say, as discarded food ends up in landfills where it rots, releasing harmful greenhouse gasses, while the water, energy and fuel needed to grow, store and transport it is wasted.
Dorigon said an estimated 25,000 meals prepared with food that would have otherwise been thrown out will be served at 95 venues in 39 countries, including Japan, India, Uganda and the U.S., on World Disco Soup Day.
Ingredients will be collected from farmers, restaurants, retailers and markets, and cooked by members of the Slow Food Youth Network with help from revelers and professional chefs, said Jorrit Kiewik, SFYN director in the Netherlands.
"Everybody that comes to the event will be chopping, peeling and grating whatever we've got," added James Turner of British environmentalist group Feedback, which organizes the Disco Soup in London.
Music and dancing will follow, organisers said.
"Often people have a perception that climate change work can be quite hard work," said Turner. "Disco Soup is the perfect way to show that the solutions are really delicious and you can have a lot of fun while you are doing it as well."

Load more