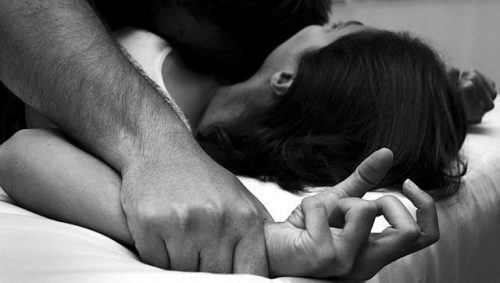 The United Nations Office on Drugs and Crime (UNODC) says it will continue to support the Nigerian judiciary to curb the spate of rape and other sexual assaults in the country.
UNODC's Project Coordinator of Support to the Justice Sector in Nigeria, Dr Uju Agomoh, stated this at a three-day Network Meeting of Justice Sector Reform Teams Conference in Kaduna on Wednesday.
Agomoh said part of the UNODC's commitment to achieving the goal was the coordination of justice sector reform teams both at the federal and state levels.
She noted that some states have established sexual assault referral centres with requisite infrastructure through the justice sector reforms.
"The increase in sexual violence and sexual assault cases has become a thing of great concern to us.
"A lot of justice sector players have also began to see the importance of addressing this issue.
"Sexual assault referral centres have actually come up and there are pilot schemes that have been implemented through other programmes both in Enugu and in Lagos.
"Through the support of initiatives such as providing a platform for justice reform team network meetings, you find states that already have these as an approach recommending what they are doing.
"Through programmes like you see replication and multiplication of referral centres.
"It initially started with two but now through the sharing of ideas many others states are very interested in it.
"We know that Akwa Ibom State has actually dedicated a place; they have received equipment from other partners to make sure that this is done.
"In Kaduna State we have heard that there is a particular initiative whereby you have the sexual assault referral centre being supported by a donor agency.
"There are other initiatives like what can be done in terms of non-custodian measures, multi-door court houses, restorative justice, transformative justice involving community service and the adoption of the administration of criminal justice laws.''
Agomoh also reiterated UNODC's commitment to promoting child justice as well as to increasing access to justice and respect for human rights.
She said the bloc was committed to ensuring that the Child Rights Act, which has been signed into law, was domesticated in the various states of the federation.
"Under one of the outcomes of the UNODC projects, we have been able to provide support and funding to UNICEF to help work with us to implement that component about child's right."
The coordinator urged participants to continue to work towards enduring and sustainable reforms in the sector through proper coordination of stakeholders.
READ: Labourer, 46, in court over alleged rape of minor
"The people have to look at how they can take the support that is being provided, maximise it and develop budget lines to compliment what the donor agencies are doing.
"Most importantly, the stakeholders have to own the process of reform in the sector because every donor will come one day and someday the project will end.
The News Agency of Nigeria (NAN) reports that the meeting is organised by the UNODC in collaboration with other stakeholders and funded by the European Union.
The meeting, which is also aimed at addressing various issues in the justice system for a more effective justice delivery, has participants drawn from 25 states including the Federal Capital Territory.

Load more