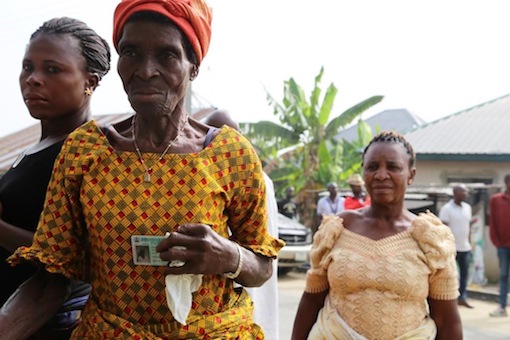 Eze Samuel Amaechi, the Paramount Ruler of Igbo kingdom in Etche Local Government Area of Rivers, has called for large turnout in forthcoming voters' registration exercise.
Amaechi told the News Agency of Nigeria (NAN) in Port Harcourt on Wednesday that large turnout would ensure that the people are not disfranchised in 2019 general elections.
NAN reports that the Independent National Electoral Commission (INEC) set aside April 27 for the flag-off of new voters registration in Rivers.
The monarch said that full participation of his people in the exercise would boost voting strength of the area as well as that of state respectively.
READ: INEC sentisises residents on voters registration
"Our people should realise that their voters' card is the only weapon that they have to vote candidates of their choice.
"If people fail to register; then they may not have the opportunity to vote their preferred candidates for leadership positions during elections.
"I will synergise with relevant authorities of government to ensure eligible persons are registered while we provide peaceful environment for the exercise to take place across the kingdom," he said.
Amaechi assured both indigenes and non-indigenes residing in his domain of their safety before, during and after the registration exercise.
The monarch urged the people to be peaceful in their conduct and thanked them for their hospitality to visitors to the area.

Load more