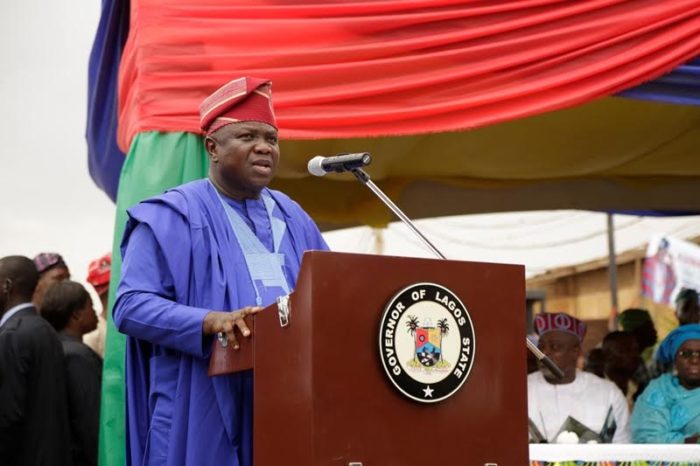 Mr Omotayo Awomosu, Chairman, Association of Town Planning Consultants of Nigeria (ATOPCON), has urged the Lagos State Government to update its town planning laws, plans and regulations.
Awomosu gave the advice on Thursday in Lagos at the Annual General Meeting of ATOPCON.
The theme of the AGM was "Business Model for cutting Edge Consultancy Practice in Town Planning.''
He said that policies that addressed urban development, homelessness, climate change and adaptation should be at the top hierarchy of urban development initiatives of government.
Awomosu said that priority should be placed on developing a planning database that would be accessible to the general public.
According to him, there is need to reduce the bureaucracy associated with the development permit system in the state.
READ: 2 Die as building collapses in Lagos
He said that the state government should promote transparency and reduce unethical practices.
"Planning needs not to be left to the rule of thumb to avoid chaos.
"A situation where the state is left without operative regulations for development control, layout control and building control is not conductive for orderly development," he said.
Earlier, Mr Moses Ogunleye, a former President of ATOPCON, enjoined town planners to adopt business models that suited the environment for them to be successful.
According to him, town planning practice is a consultancy profession and any success recorded by a consultancy firm is hinged on the rate at which it is fine tuned to its environment.
He said that practitioners must continue to adapt to the market to make a success of the business.
"I assume it is known that consultancy is a business operation and therefore needs to be operated as such.
"The dynamism in the internal and external environment in which the consultant town planner operates require that they get prepared for the eventualities.
"A consultant town planner is supposed to decide which category, type and composition of client it intends to work with and plans toward satisfying them," he said.

Load more