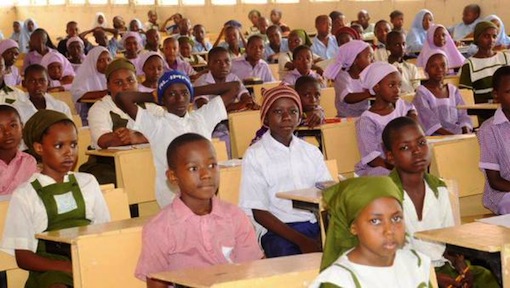 A total of 6, 170 pupils have been enrolled into existing 45 nomadic schools in Zamfara, the National Commission for Nomadic Education, said on Thursday.
The Executive Secretary of the commission, Prof. Bashir Haruna said at a press conference in Gusau that out of the number, 2,720 were females and  3,450 males.
According to him, enrollment figure has been on the rise due to enlightenment campaigns by government and other stakeholders in the state.
The News Agency of Nigeria [NAN] reports that the executive secretary was represented by a director in the commission, Abubakar Sadeeq-Yayangida.
They were in Zamfara on a tracer study of nomadic schools in the North West.
"Though this tour is nationwide, now we are in the North-West Geopolitical zone.
"The essence of this tracer study is to go round the nomadic schools to gather information on the achievements and challenges recorded on activities of nomadic education in the state.
"The major objective of establishing these schools is to educate children of Fulani herdsmen on basic education.
READ: Kano CJ frees 12 prison inmates
"We have visited 35 out of the 45 nomadic schools in the state, we interacted with pupils, teachers and management of these schools and parents.
"Based on the focal discussions with these categories on instruments we used on this exercise, such as parents, teachers, we gathered a lot of information which comprised both the successes and challenges.
"We are going to present these information to the commission for the next policy action to be taken by the government," he said.
He commended the state government for initiating dialogue with bandits and cattle rustlers to address the security challenges hindering nomadic  children from going to school.
Haruna said the intervention had improved the development of nomadic education activities in the state.
The executive secretary urged the state government to employ more teachers, especially those who graduated from nomadic schools to address shortage of manpower facing the schools.

Load more