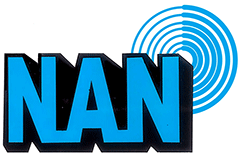 Mr Emeka Ezeh, the leader of Eckankar delegation, Abuja chapter, has appealed to the News Agency of Nigeria (NAN) for partnership to enhance effective service delivery on its programme.
Ezeh made the appeal during a courtesy call on Thursday in Abuja.
He said that NAN was indispensable due to its effective system of discharging its duties and such, wanted collaboration to educate the public on what Eckankar stood for.
"The aim is to educate people on principles of love, harmony, tolerance, service, hard work, and Godliness which are taught in Eckankar.
According to Ezeh, Eckankar is a path of spiritual freedom registered under the laws of Nigeria as a non-profit and non-partisan religious organisation.
He said that without sound, there was no life and by singing the word `HU', " you are turning to Gods frequency'''.
"HU is an ancient name from God; HU does not change anyone's religion but helps you to be a better religious person.
"When we say `may the blessing be', we mean let the will of God be done and we say these prayers every day before we sleep
"Our holy book is called the `Shariyat-Ki-Sugmad' which means the "Way of the ETERNAL. ''
Ezeh , who said the group's upcoming seminar, which was slated for May 11, was a special one with the theme: "How to Survive Spiritually in Our Times."
He said that the workshop, tagged "Ancient Wisdom for Today", would educate individuals directly on how to turn stumbling blocks into stepping stones and how to see hope in the face of gloom as well as turn adversity into opportunity.
He, therefore, thanked the management of NAN and stressed that the introduction of Eckankar would be incomplete without a demonstration of simple act of reverence, prayer to God.
The Managing Director, represented by Mr Jones Afolabi, Executive Director, Finance and Accounts, assured the delegation of NAN's support and partnership with the group.
The managing director also said that the visit was not a mistake because NAN had what it takes to disseminate news across the country and globally.
He also said that the agency would do its best to educate the public on the ideals of Eckankar religious organisation.
The Eckankar delegates donated some books to the agency.

Load more