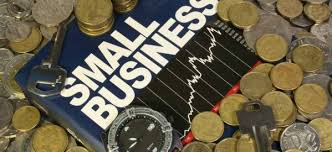 The Federal Ministry of Industry, Trade and Investment says the government is committed to improving access of Micro, Small, and Medium Enterprises (MSMEs) to business support in Nigeria.
Hajia Aisha Abubakar, its Minister of State, said this in Lagos on Thursday at the launch of Accreditation Framework for the Provision of Business Development Services in Nigeria and the Credit Information Portal (CIP) for MSMEs.
The programme was organised by Small and Medium Enterprise Development Agency of Nigeria (SMEDAN) and Growth and Employment in States (GEMS).
The minister said the National Enterprise Development Programme (NEDEP) was focusing on MSMEs that had developed bankable business plans to be able to access funds that suited their business.
She said the government had moved to improve the global ranking of its MSMEs by launching the CIP to enable operators to access loans easily.
"According to the World Bank, Nigeria ranks 169 positions out of 190 countries on its Ease of Doing Business Index.
"We are desperate to improve this ranking otherwise our MSMEs will continue to operate sub-optimally locally and globally.
"We are working assiduously towards diversifying the economy which has enormous potential.
"It is been touted that if Nigeria can grow at the rate of seven per cent Gross Domestic Product (GDP) with little or no power, then it should be able to grow at the rate of 10 to 12 per cent,'' she said.
The minister said the CIP would help to reduce the level of financial exclusion of Nigerians from formal lending.
"We will require SMEDAN and all stakeholders to provide periodic reports on the CIP deliverables and outcome to test its success rate and what can be done to still develop it,'' she said.
Dr Dikko Radda, the Director-General of SMEDAN, said MSMEs sector urgently needed to move away from talk-shops to actions that would not only accelerate their growth, but make them globally competitive.
READ: ERGP: FG begins development of cost analysis
Radda said MSMEs were faced with a number of critical constraints which included lack of access to finance, lack of access to market and lack of access to workspace.
"The low level of access of finance and financial exclusion can largely be attributed to lack of credible information on sources and forms of business finance for MSMEs.
"This concern led to the joint effort of SMEDAN and GEMS3 who conceptualised and powered the CIP and the Business Development Service Providers Accreditation Framework Initiative.
"The CIP is designed to facilitate information collection and storage across the financial system and serves as a link between users of business finance and providers.
"We are hoping that this portal will create a better access to finance improve financial inclusion for MSMEs, generate more business for financial institutions and improve the overall climate of doing business in Nigeria,'' he said.

Load more