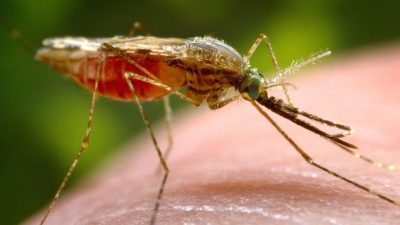 A non-governmental organisation, the Health Communication Capacity Collaborative (HC3), working on malaria prevention in Akwa Ibom, says it educates 5,000 persons monthly on malaria control in the state.
The state coordinator of HC3, Mr Bassey Nsa, disclosed this on Wednesday in Uyo while interacting with newsmen during a media roundtable  organised to mark 2017 World Malaria Day.
Nsa explained that the 5,000 individuals were reached monthly through house-to-house visits done by 270 community volunteers engaged by HC3 across nine local government areas of the state.
He said that the volunteers trained the people on the need to use long lasting insecticidal nets (LLINs) correctly and also gave them information on personal hygiene and environmental sanitation.
The coordinator said  that HC3 malaria project implemented in nine local government areas out 31 in the state usually referred about 500 persons monthly to health facilities for treatment.
He said that a total of 250 opinion leaders in communities had been reached by HC3 for support, participation and sustainability of malaria intervention in the state.
Other activities carried out by HC3 in Akwa Ibom included community drama programme on malaria, radio and television messages, distribution of 930 posters and holding of monthly community dialogues on malaria.
Nsa said that HC3 had supported Akwa Ibom government by providing technical assistance on malaria prevention through development, implementation, monitoring and evaluation of social and behaviour change communication programmes.
"Malaria is a life threatening disease caused by parasites that are transmitted to people through infected mosquitoes.
"However, malaria is preventable, treatable and curable," Nsa said.
READ: Association conducts free malaria test in Kaduna
Speaking also at the roundtable, the state Programme Manager, National Malaria Elimination Programme, Dr John Orok, said that the state had witnessed reduction in malaria prevalence following interventions by implementing partners.
Orok said that the last indicator survey on malaria done in 2015, showed that prevalence had dropped from 36 per cent to 23 per cent in Akwa Ibom.
"There is still much to be done to scale down the level of prevalence to zero. The state is slightly above the South-South zonal average, which is 19 per cent.
"There is need for more awareness and sensitization but we commend HC3 for partnering with us," Orok said.
He said that the state government was determined to reduce the prevalence of malaria and had established two sentinel sites in Eket and Uyo local government areas of the state.
Orok explained that the parasite sentinel site located in Eket local government area was dedicated to the diagnosis of the volume of parasites prevalent in the state.
The vector sentinel site in Uyo local government area, according to Orok, was established to find out the diverse species of mosquitoes prevalent in the state.

Load more