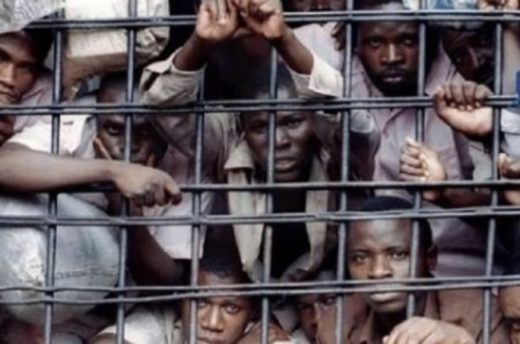 The Chief Judge of Ogun, Mrs Olatokunbo Olopade, on Thursday, pardoned 59 inmates of the five prisons in the State.
Olopade had visited the prisons located at Ibara and Oba in Abeokuta as well as Ilaro, Sagamu and Ijebu-Ode during the tour which started on Wednesday.
She said the gesture was aimed at decongesting the prisons.
15 inmates were released from Oba prisons, 14 in Ilaro, eight in Sagamu, 12 in Ijebu-Ode and 11 in Ibara.
Olopade said those who regained freedom were imprisoned for various offences ranging from wandering, robbery, stealing, rape and other sundry criminal acts.
According to her, negligence of legal department of the Nigeria Police was responsible for the prolonged detention of many of the inmates.
She decried the attitude of police in duplicating case files of the inmates which she said was making efforts at releasing those unjustly detained difficult.
Olapade said many inmates had been in prison for years because the police refused to duplicate their files or on the excuse of "no case file.''
"Issues of missing case files and the prison officers not bringing the inmates to court at the appropriate time are responsible for the delay in the judicial process.
"These are some of the reasons why prisons are congested'', she said.
The chief judge said any criminal matter brought to court without the police first duplicating it would not be registered as from May 2.
She added that the police should make use of the fast track clinic which is located in various courts with their facilities, to make the duplication easier and faster.
"The attention globally now is on criminal justice; we in Ogun State would not want to be left out, that is why we are playing our part'', she said.
Olopade admonished the freed inmates to be of good behaviour and make positive impacts in the society.
"I did not release you because you are innocent or guilty, but because your case files cannot be found'', she said.
She appealed to the police to work with the Ministry of Justice toward speedy dispensation of justice to eliminate congestion in prisons.
Mr Adeyeye Olayinka, the officer in charge of Sagamu Prison appealed to the Federal Government to help with infrastructure.
Olayinka called on the government to provide enough and good vehicles to convey inmates to and from the court at the right time.

Load more