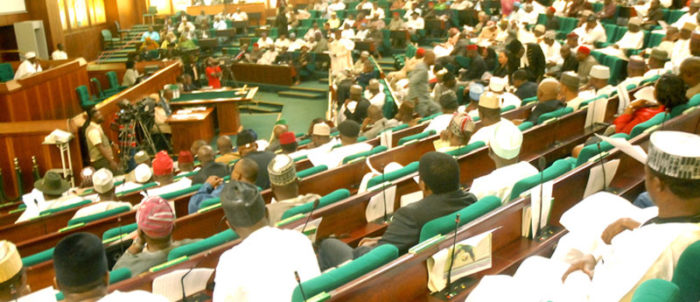 The House of Representatives, on Thursday, mandated its committee on Petroleum Resources (Downstream) to investigate the disappearance of N11 billion worth of Petroleum products belonging to the Nigerian National Petroleum Corporation (NNPC).
This followed a motion moved by Rep. Yusuf Tajudeen (Kogi-PDP).
Tajudeen said that according to reports, about 84 million litres of petroleum products belonging to NNPC disappeared in February 2017.
He added that the product! the report noted, was stored in a private Tank farm somewhere in Lagos.
He expressed concern that the sudden disappearance of the petroleum products had led to humongous revenue loss to the Federal Government at a time when the country was experiencing a massive economic downturn.
He said " we are aware that in its bid to make petroleum products readily available for consumers, NNPC on a regular basis has subsisting agreements with owners of Tank Farms for storage of petroleum products.
"Also aware that the owner of the Tank Farm, when confronted, confessed to having lifted the products without authorization and agreed to either return the products or pay the monetary value within seven days.
"However, the owner failed to do so, hence the NNPC had to report to relevant security agencies.
"The owner of the Tank Farm was invited by the Department of State Service (DSS) which released him after a few days and the NNPC set up a fact-finding panel which merely recommended the retirement of a few of its officials who may have connived in the deal," he said.
The lawmaker expressed concern that the levity with which the matter was being handled may embolden other owners of Tank Farms that had storage agreements with NNPC to divert products to the detriment of the nation's finances.
The motion was unanimously adopted by members when it was put to a voice vote by the Speaker, Mr Yakubu Dogara.
The committee to investigate the matter is expected to report back to the house in four weeks for further legislative action.

Load more