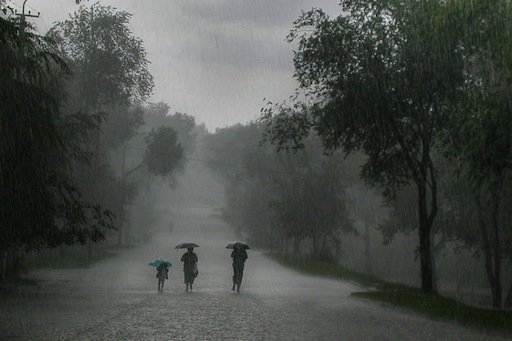 Residents of Zaria and its environs in Kaduna State on Thursday jubilated over the first rainfall in 2017.
The rain, which started at about 4:40p.m., lasted for almost one hour.
Some farmers said that they were highly elated with the experience.
Malam Haruna Sidi-Makarfi, a Makarfi-based farmer in Makarfi Local Government Area, expressed gratitude to God for the rainfall, which he described as "a blessing from our creator."
"Whenever rain starts, as farmers, we must be happy and we must appreciate God Almighty for his blessings.
"A farmer starts clearing his/her farmland preparatory to cultivation'', Sidi-Makarfi said.
He appreciated the efforts of the Federal Government in providing fertilisers called "Nagari" at a controlled price of N5, 500, saying that the commodity had reached the grassroots.
The peasant farmer, however, appealed to government to supply improved seeds and chemicals at subsidised rates to further boost agricultural participation.
A Zaria-based farmer, Malam Musa Dogara, observed that with the commencement of the rain, farmers would be encouraged to actively prepare for bountiful cultivation.
"We are not only to start preparation for a new farming season, but to also look forward to producing more food for the country.
"I want to appeal to farmers to consider farming as a business not just a traditional thing. Remember, prices of farm produce are on the high side this year.
"Therefore, as farmers, it will be part of patriotism to take advantage of that to produce more for the country to enable it attain food sufficiency", Dogara said.
He advised the citizens not to relent in praying for God's blessing for bumper harvest and peace in Nigeria.
Malam Ibrahim Mohammed, also a Zaria-based farmer, appreciated God for what he described as a succour not only to farmers but to all residents.
"May God allow us to see the end of the season in good health and bountiful blessings. Ours is just to plant, but it takes the blessing of God to have bumper harvest", Mohammed said.
Many of the residents also expressed gratitude to God for the cooling effect of the rain on the environment.

Load more