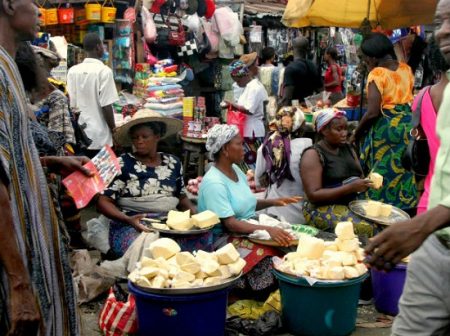 The Rivers Government says the demolition of the Flyover Market at Mile One area of the state was to complement the Urban Renewal Programme.
The Commissioner for Urban and Physical Planning, Mr Chinyere Igwe, told the News Agency of Nigeria (NAN) on Thursday that  the market defaced Port Harcourt.
Igwe also said that the market was demolished because it had served as  hideout for criminals and was  a security threat.
"There was no place for market at the flyover in the original plan of the state.
"It completely defaced the city and as part of the state's urban renewal programme, government has taken a decision to implement its physical development  plan,'' Igwe said.
READ: Nigeria is at crossroads, we need restructuring – Atiku Abubakar
According to  him, it is not true that the traders were not notified before the demolition took place.
"Saying that they were not informed  is begging the question. We had several meetings with them and notices were given  to them.
"It is very unfair for them to say that government didn't inform them. In any case, government can't be intimidated, so we have demolished the market,'' he added.
The commissioner said that the traders had been told to  apply for space in all the markets in Port Harcourt.

Load more