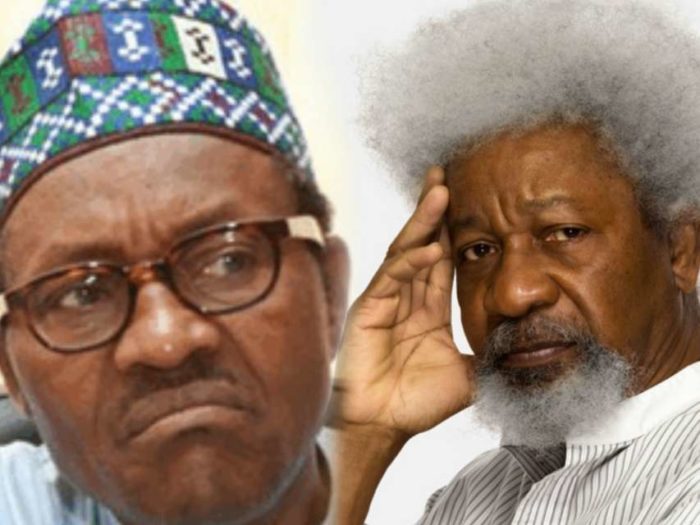 By Kazeem Ugbodaga
Nobel laureate, Prof. Wole Soyinka has told President Muhammadu Buhari to declare his health status to Nigerians, wondering why the president is hiding his status.
Soyinka, who briefed newsmen in Lagos, Southwest Nigeria on Friday said Buhari, as a public figure, Buhari should see it as a duty to tell Nigerians his health status.
"Why is the president hiding his state of health? He's supposed to understand he's public property, me I'm still private property, that's why I'm not in Aso Rock.
"Once you are in Aso Rock, or you occupy a similar position, you have a responsibility to come out frankly to your citizens. Guarding your state of health like Donald Trump is guarding his tax returns is not what we expect from a Nigerian president," he stated.
Soyinka said the president should address the nation on his health issue in order to stop the speculations going in the country.
In his words: "Let him address the nation and stop all these speculations which create unnecessary political manipulations among other things."

Load more