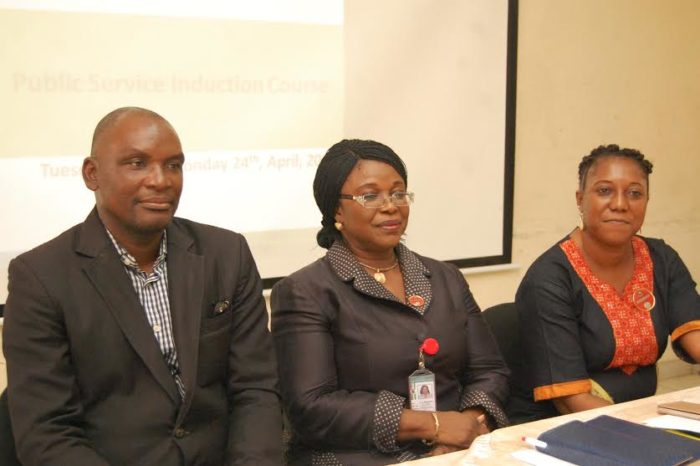 The Lagos State Government has charged workers under its employ to upscale their skills in order to be more efficient to boost productivity.
Director-General, Public Service Staff Development Centre, (PSSDC), Magodo, Mrs. Olubunmi Fabamwo, gave this charge at the closing ceremony of one-week Public Service Induction for newly employed officers of the Public Service.
The Director-General while advising the inductees to always hop their skills; said officers needed to serve with their strength and souls regardless of various reasons of finding themselves in the Public Service.
She reiterated that they should put in their best so as to make them relevant in the scheme of things throughout their service years.
Fabamwo further said officers needed to be intellectually intelligent, as the citizens were now more knowledgeable through improvement in Information Technology, meaning that officers must be up to date for better service delivery.
The participants drawn from different cadres observed that the workshop had opened up their minds to the workings and responsibilities of their various offices, and moreover expectations of the public on service delivery.
According to them, "we have been equipped with requisite knowledge with which to key in to the sustainable development goals of the State, so citizens should expect better service delivery."
The Programme, "Public Service Induction" is normally organised for new entrants into Lagos State public Service to acquaint them with the Norms and Ethics of the Service. Participants in the course of the programme underwent courses like History, Structure and functions of the State, Essentials of Public Administration, Overview of Lagos Development Plan, Lagos State Public Service Rule, Managing Public Finance, and Administrative Procedure in Public Service, among others.

Load more