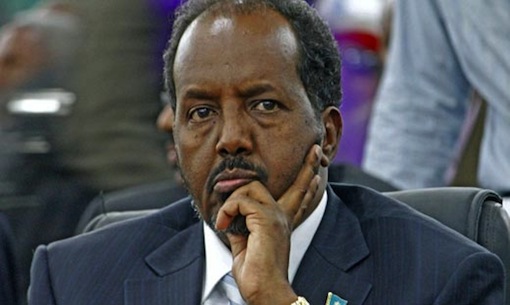 Save the Children, a global charity warned that over a million children in Somalia are at risk of increased violence, child labour and of being separated from their families due to severe drought ravaging the country.
A new research from charity on Friday said children are more vulnerable because many have been separated from their parents, are being pressured into child labour to support their families.
According to the charity organisation, hundreds of thousands are at risk of dropping out of school.
The study by the organisation of over 600 people, said over 80 per cent of those surveyed said children were attending school less often since the start of the drought.
"These findings are deeply distressing, revealing that beneath the visible crisis, children are also facing enormous psychological challenges as they battle hunger.
"They were also facing uncertainty and overwhelming levels of stress,'' Save the Children Somalia Country Director Hassan Noor said.
Noor said children have become much more vulnerable and increasingly report abuses like rape and beatings as they try to collect firewood look after livestock or fetch water.
"Those who have been forced into work, or had their household chores substantially increased, are also at an alarming risk of exploitation,'' the study said.
An estimated 6.2 million across Somalia, which included the autonomous region of Somaliland, have been devastated by the drought, including almost 3 million children, of which over 360,000 are suffering from acute malnutrition.
Noor said it was critical for all aid agencies responding to the drought in Somalia to work together to reach the most vulnerable families, meet their basic needs and encourage them to keep children in school.
"It is imperative that more is done to stop children dropping out of school, otherwise we risk reversing much of the progress made in Somalia over the last few years in terms of school enrolment,'' he said.
The study found the impact of the drought has gone far beyond life threatening shortages of essentials like food and water, and identified high levels of psychological distress faced by children.
Noor added the children were exhibiting unusual symptoms like bouts of crying and screaming.
A staggering 100 per cent of survey respondents, who are all drought affected, said they had noticed changes in the behaviour of children in their communities since the drought, with over half saying children had become "more aggressive".
He said violence against children was also said to be on the rise by nearly two-thirds of children and 47 per cent of adults.
Noor said 30 per cent of all respondents said that children were more at risk of sexual violence, like rape and molestation, since the drought began.
"As aid workers we need to do everything we can to ensure children are not separated from their families and that they stay in school which is by far the best and safest place for them to be.
"When this is absolutely not possible, we must work to provide safe shelters, with basic protections and offer emotional support to victims,'' he added.

Load more