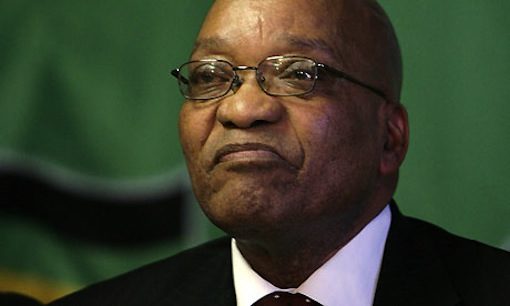 A South African man on Friday appeared in court for allegedly planning to assassinate 19 government officials and high-ranking businessmen.
The 33-year-old, who was arrested on Wednesday, was standing trial in the magistrate's court in the commercial capital Johannesburg for plotting to kill people who he had identified as beneficiaries of "state capture."
Fear of "state capture" has been widespread in South Africa since former public protector Thuli Madonsela released a report in November 2016 that accuses President Jacob Zuma and his close allies, including the Gupta business family, of influence peddling, nepotism and improper procurement practices.
"Broadcaster ANN7" reported that the names of the president and former boss of state-owned electricity provider Eskom, Brian Molefe, were on the list.
But the South African directorate for priority crime investigation, also known as Hawks, did not confirm this information.
The accused was arrested "while he was busy explaining to the donors how the assassination of state capture beneficiaries was going to be carried out by the undercover coup plot snipers," Hawks spokesman Hangwani Mulaudzi told national broadcaster eNCA.
Hawks had been intercepting communication about the planned assassinations since October, according to Mulaudzi.
The accused had approached several companies and individuals for donations totalling 100,000 dollars to fund the killings, the spokesman said, adding that more arrests were imminent.

Load more