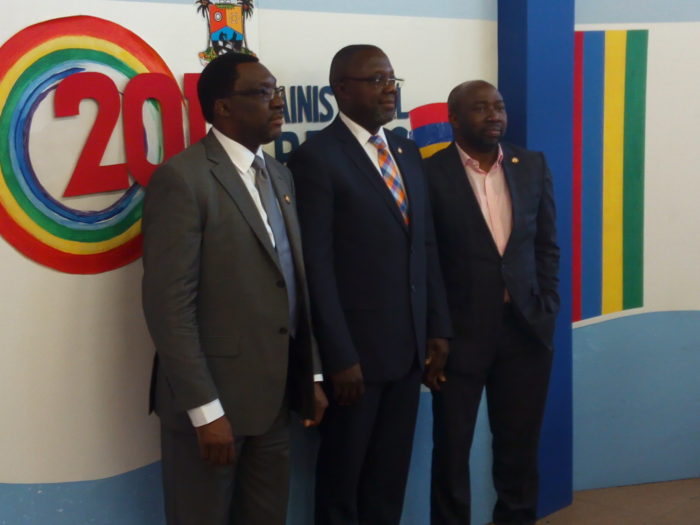 Kazeem Ugbodaga
The Lagos State Government says the current administration of Akinwunmi Ambode has attracted more Foreign Direct Investments, FDI to the state in the first two years than it did in the past 15 years.
Special Adviser, Office Of Overseas Affairs And Investment, Prof. Ademola Abass disclosed this on Thursday at a ministerial press conference in Alausa, Ikeja, Lagos, Southwest Nigeria.
According to Abass, "it is noteworthy that this state has attracted more foreign direct investments in the first two years of this administration than it did in the past fifteen years, even with an economic recession.
"This points to the fact that Lagos as an emerging market is becoming the financial hub and a preferred investment destination in Africa."
The special adviser added that the Office had been able to streamline the time, process and cost associated with investment decision making and operations, which he said, had in turn created employment within and boosted the Gross Domestic Product, GDP of the state.
He said the feat had been achieved not only by the office but in collaboration with the other Ministries, Departments and Agencies, MDAs of the state and federal government, saying that in the future, "we want to see Lagos as the most desirable investment destination where investors can guarantee return on their investment and a prosperous citizenry with expanded economic opportunities."
Abass also disclosed that it now took about four weeks to study, process and grant approval to genuine business proposals turned in by willing investors, both local or foreign.
According to him, a total of 293 investment proposals had been received within the last two years, adding that in the past, business proposals lingered for between nine and 12 months because they had to be treated by different relevant MDAs of the government.
He said the creation of the office of Overseas Affairs and Investment as a one-stop shop to handle issues bordering on investments, had addressed the long delays hitherto experienced in the processing of proposals sent in by investors.
Abass said Lagos was already reaping positive results going by the number of proposals turned, saying that of the total of 293 business proposals received, cutting across agriculture, manufacturing, health, transportation, information technology, energy, housing, services, tourism among others, 74 had been successfully closed, 15 others approved, 42 declined while 24 were kept in view.
He said action was being expedited on 69 new others, in addition to helping genuine investors in the area of land acquisition.
On while some were declined, the special adviser said proposals received were thoroughly scrutinised and investigated to establish whether or not they were genuine, saying that the state government was careful not to approval fraudulent or frivolous proposals.

Load more