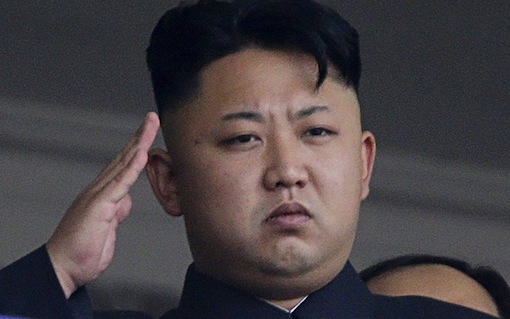 British Prime Minister Theresa May and Japan's Shinzo Abe on Friday condemned North Korea's "provocation" and promised to maintain international pressure on the country's diplomatically isolated regime to halt its missile and nuclear programmes.
"As we meet today, North Korea continues to take provocative action in the Asia-Pacific region.
"And the UN Security Council is meeting (in New York) to discuss this very issue.
"In the face of this belligerence, we stand steadfast in our condemnation of such destabilising activity,'' May said in a joint statement following talks with the Japanese Premier at Chequers, British Prime Minister's residence outside London.
She said that Pyongyang's nuclear and missile tests violated UN resolutions and posed "a risk to global peace and stability.''
"Prime Minister Abe and I have agreed that we will continue to work with our international partners to maintain pressure on North Korea.
"We agreed to counter the security threat posed by its illegal pursuit of nuclear weapons and work towards a peaceful solution,'' she said.
May and Abe also discussed Britain's decision to leave the European Union and bilateral cooperation ahead of 2017 Group of Seven summit (G7) meeting.
"The UK's relationship with Japan is vital to our prosperity and security.
"During our discussions, I updated Prime Minister Abe on our preparations for Brexit and reiterated our determination to make sure the UK remains the best place in Europe.
"It should be a best place to run and grow a business, whether it's one operating at home or abroad," she said.
May said Japanese companies had invested more than 52 billion dollars and employed some 140,000 people in Britain.
She said that since the vote for Brexit, Japanese businesses had continued to show confidence in the UK.
May highlighted Japan's record 24-billion-pound purchase of Britain's ARM Holdings and its commitment to double the number of jobs, and carmaker Toyota's plan to invest 240 million pounds in its plant in Derby, in the East Midlands.
READ: North Korea: UN chief warns against 'miscalculation'
Abe was expected to urge May to ensure a "transparent and predictable'' Brexit process to minimise any disruption to Japanese companies operating in the EU, Japan's Kyodo news agency said.
May has called a general election on June 8 in a bid to ease political division over Britain's exit from the EU.
Since more than 1,000 Japanese companies operate in Britain, Japan's government officials and business leaders are concerned about possible negative impact caused by Britain's withdrawal.
Earlier in the month, Sadayuki Sakakibara, Chairman of the Japan Business Federation, the country's powerful corporate lobby urged Britain and the EU "to work toward sound and sustainable economic development.''
He urged the countries to build new partnership in the negotiations rather than focus on outcomes for either Britain or the European Union.
Abe visited Britain after talks on Thursday with Russian President Vladimir Putin in Moscow.

Load more