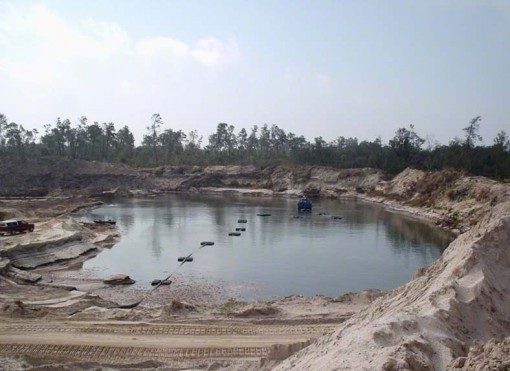 The dredging of the Ajaokuta-Onitsha waterways was flagged off Transportation Minister Rotimi Amaechi at Ajaokuta in Friday.
The minister said that the maintenance dredging would enable the country reap the benefit of the N36 billion investment in the project.
He said that the dredging, apart from enhancing economic activities in the host communities, would also lead to increased social activities in the communities.
He said that the National Inland Water Ways (NIWA) would be empowered with qualified personnel to carry out the maintenance dredging of the 572-kilometre channel of the river.
"This is the best form of administration you can get that is being ingenious because we don't have money to pay any contractor," he said.
The minister directed the NIWA to include the cost of a bigger dredger in the organisation's 2018 budget.
Amaechi described River Niger as very important and strategic channel that links the Northern region to the Southern region of the country.
He said that special allowances would be made for the NIWA workers handling the job in next year's budget.
READ: Benue government to clear salaries backlog
"It would have cost us billions to carry out this dredging. So, if we are saving that money, we should set aside some money that will encourage them to continue to do the work.
"I will like to reiterate that this government under the leadership of President Muhammadu Buhari seeks to fulfil its campaign promises to make Nigeria a great Nation that will cater for the needs of its citizenry.
"In this regard, it is our hope to see full concession of the Onitsha River Port before the end of year," he said.
The Minister also said that the completion of the Lokoja River port and supply of cargo handling equipment at Baro River Port were being given deserved attention.
The Managing Director of NIWA, Mr Boss Mustapha, said that the maintenance dredging on Ajaokuta-Onitsha channel had become necessary to enhance the conduct of businesses on the river.
He said that the NIWA possess the necessary manpower and technical knowhow to execute the project through direct labour.
Mustapha said that the decision would save the country from incurring huge expenses in the face of dwindling resources occasioned by economic recession.

Load more