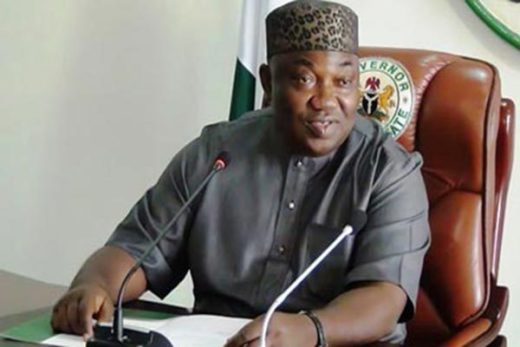 The Independent National Electoral Commission (INEC) on Saturday commended Enugu State Government for massive mobilisation and sensitisation of the electorate on the on-going Continuous Voter Registration (CVR).
INEC's National Secretary, Mrs Augusta Ogakwu gave the commendation in Enugu.
Ogakwu said that the commission was overwhelmed with the massive number of people coming out for the exercise in various centres in the state.
"For these two days, I have been to various CVR registration centres in the three senatorial zones of the state, Enugu East, Enugu West and Enugu North, and I saw the massive turn-out of people eligible for the exercise.
"The number is quite overwhelming and an indication that the people of Enugu state are keying into the exercise.
"I personally noticed the overwhelming number in most centres in the hinterland of the state as well as the patience the people have to go through the process of the exercise,'' she said.
The commission's secretary, however, advised all eligible persons to ensure that they go through the exercise as it would continue till the 2019 elections.
Ogakwe urged the state government and relevant stakeholders to prevail on those who had not collected their Permanent Voters Cards (PVCs) to do so.
She noted that the computer capturing machines in the state were adequate and fully functional for the exercise.
"However, we have our system engineers on ground to deal with any issue as well as large number of back-up systems to replace any defaulting system pending its repairs,'' she said.
CVR was being conducted to enable citizens who turned 18 years of age after the last registration exercise; or those who for one reason or another could not register in the previous exercises.
The 2010 Electoral Act (as amended) mandates the commission to carry out CVR nationwide and to make available to every political party within 60 days after each year, the names of the addresses of each person registered during that year.
The exercise holds Mondays to Fridays, between 9am and 3pm daily, excluding public holidays.

Load more