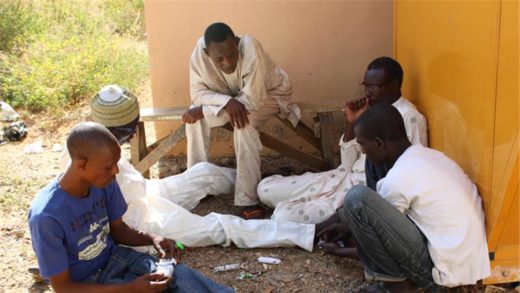 Hajia Zainab Ahmed, Minister of State, Budget and National Planning, has called for the adoption of a home-grown poverty ranking mechanism that would suit Nigeria.
At an interactive forum on statistical basis for targeting the poor and vulnerable in Abuja on Friday, Ahmed said that each yardstick for measurement has its peculiar challenges.
"Poverty ranking is not new across the world, different countries have adopted different methods to rank poverty and each has its own value as well as its own challenges.
"As a country, we must agree on which mechanism works better for us considering our peculiar circumstances.
"Today we shall be listening to the presentations that will highlight the different mechanisms of poverty ranking.
"We should also be looking at how to benchmark and what method we will decide to adopt that is acceptable by at least a majority of us.
"Statistically based ranking must be transparent in administration.
"That is one of the key things we must be looking out for today.
The minister said the forum would proffer solution to most of the ills of past interventions and also provide the key to unlocking the needs of social interventions in the country.
Ahmed said that Nigeria needs a uniform poverty ranking platform that would eliminate the use of different benchmarks for different interventions.
READ: NAF jets destroys insurgents artillery in Sambisa
She said that various stakeholders were carefully selected for the task due their political and technical expertise.
"We can only succeed as agencies of government and development partners if we harmonise our efforts and work together.
"We must stop confusing our systems with conflicting approaches.
''We must speak and work towards a single register and harmonised mechanism and also adopt a ranking mechanism.
"So that, irrespective of what the implementation is, the intervention of the outcome will be the same and will be positive.''
Similarly, the World Bank Country Director, Mr Rachid Benmessaoud, said the Bank would continue its assistance in reducing poverty in Nigeria.
The director, who was represented by Prof. Foluso Ogunmadewa, said the government was providing robust measures to confront economic growth challenges.
He said the bank's partnership with Nigeria to build social interventions had been successful both at the state and federal levels.
The bank official added that the adoption of an acceptable mechanism for poverty ranking was a welcome development.

Load more