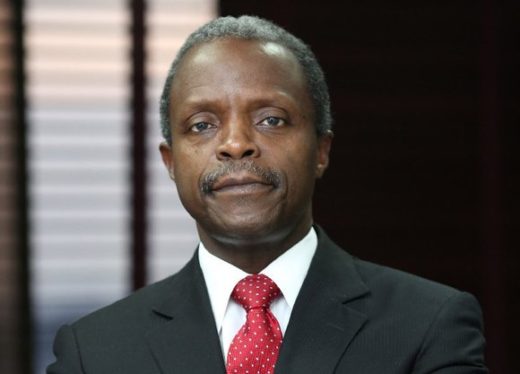 Mr Tola Johnson, the Special Adviser to Vice President Osinbajo on Micro, Small and Medium Enterprises (MSMEs) says the Federal Government's goal to empower 360,000 MSMEs annually is on course.
Johnson, a member of the recently inaugurated 22-member council for Nigeria's MSMEs sector said this in Abuja on Sunday.
According to him, the empowerment process is being done through the MSMEs clinics.
The MSMEs clinics is an initiative of the Presidency, aimed at addressing grassroots problems of MSMES across Nigeria.
Vice President Osibanjo had inaugurated the programme in January in Aba, which was home to many local manufacturers in the country.
"The target of the MSMEs clinics is to try and affect positively, the lives of 360,000 MSMEs in a year. People keep saying it is a very tall order, but it is achievable.
"So far, we have only gone to three states and we have successfully engaged with 4,602 MSMEs and we haven't even touched Lagos, Port Harcourt, and Kano.
"In May, I'm sure the number will double significantly because we are going to five states.''
Johnson said that the Federal Government was presently working toward reopening at least six industrial development parks in the country, one for every region.
"The government has about 23 industrial parks, only about two or three of them are working, the others are moribund.
"We have gone to inspect the one in Abuja for a start, and look at a few around the country, to see how we can either through Public Private Partnership or whichever way the government decides to quickly reactivate at least six.
"We plan to have SMES access them, because what this does for them is that it will help solve many of their business problems.
"When they co-exist in a shared facility, once NAFDAC regulates and confirms that this shared facility meets the standard, you have made the standard, she has made the standard, and he has made the standard.
"Also, these clusters of 50 to 200 businesses won't likely be asked for collateral. Your access to loan will be easier and you will not be as risky as you were before.
"So, the industrial development parks will de-risk the sector in those aspects," he said.
Johnson said that from the 4,602 MSMEs they had interacted with so far, contrary to common belief, access to finance was not the main bottleneck of MSMEs in the country.
For instance, he said many of them do not know how to put up a profit and loss account, which hinders effective management of funds.
He said first of all, owners of MSMEs in the country were in dire need of capacity building then access to the right kind of financing facility.
"This is why you have businesses that open in January and shutdown in December. So many of them need capacity building then access to finance.
"Access to finance has to be in the right structure to be of benefit to MSMEs, because if you want a loan you can go to any commercial bank and get it at 25 to 30 per cent.
"However, access to finance for at least five years tenure, single digit is the right structure for these businesses and the government is already working to address this with the newly established Development Bank of Nigeria.
"The core function of the DBN is to address the bottlenecks in the MSMEs sector.
"It intends to clean it up, make it more attractive and serve as wholesale banker to commercial banks, Microfinance banks so they can lend to the MSMEs at a good rate and longer tenure.''
Johnson said that through the MSMEs clinics, other challenges faced by the businesses were being addressed on the spot, from difficulties getting NAFDAC number, adequate electricity and tax clearance, among others.
" I can tell you that at least, hundreds of NAFDAC numbers have been collected since we started the clinics.
"For NAFDAC, when the clinics started, the first thing they did was to reduce MSMEs product registration by 50 per cent.
"Bank of Industry (BoI) also decided that the MSMEs fund they had inaugurated about two years ago, which wasn't doing particularly well, they said `you know what, lets re-launch this fund this year in line with the MSMEs clinics.
"We told them you cannot use universal criteria to judge the MSMEs. So try and reduce some of the criteria.
"If you have your documentation right, if you need between one and N10 million credit facility, you don't need collateral. Just get two solid guarantors. So once this is achieved, it will be a step forward," he said.
When asked if the government may consider granting tax breaks to MSMEs as encouragement, Johnson said the government was looking at every option that could make their lives easier and better.
"From the Federal Inland Revenue Service, to the Vice President, they are looking at so many options, to give MSMEs breathing space to strive and expand,'' he said.
Other members of the council include the Ministers of Finance, Trade and Investment, Budget and National Planning, Agriculture, Power, Works and Housing, Central Bank Governor, and President Manufacturers Association of Nigeria.

Load more