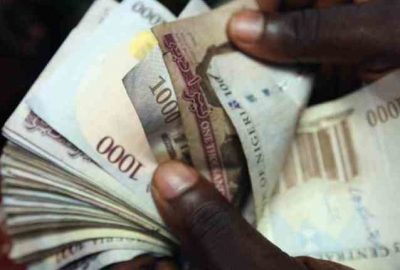 Mr Segun Olayinka, a political analyst said there was nothing​ wrong in Sen. Danjuma Goje, the Chairman of the Senate Committee on Appropriations working​ on the 2017 budget document at home.
Olayinka made the observation on Saturday in Abuja.
Olayinka said it was not an offence for the senator to take the document home if the action was in the interest of the nation.
He added said the legality of working on such document at home should not be of major concern to anybody, saying Goje was only working for what he was elected and being paid for.
"Sen. Goje is not just an elected member of the National Assembly, he is also the Chairman of the Senate Committee on Appropriations.
"He should be able to work on the document at home, based on the schedule of work given to him.
"The intention behind taking the document home is what is paramount. Was it for personal or national interest? These and other relevant questions are what we should be considering,'' Olayinka said.
He said that Goje had already explained why he took the documents home, adding that after all, President Muhammadu Buhari also worked from home.
"Mr President few days ago was said to be working from home as official files were taken to his residence.
"If there is nothing wrong with​ that, this should not be an exceptional case," he added.
Mr Anthony Gade, a teacher, said what was more important to Nigeria was not where the work was being done, but the timing and acceptability of the budget.
"I am not sure there is anything wrong in him taking the documents home to work on, especially now that the National Assembly is trying to hasten the process for quick passage of the budget.
"Afterall, workers of different government Ministries, Departments, and Agencies and even private sector take official work to their homes, depending on the urgency of the attention such work required,'' Gade said.
Mr Grace Eze, said the "2017 budget​ document found with Goje is not the only document. There are hundreds of the document with the lawmakers and other stakeholders.
"I wonder why the security agents that raided his house took the document. Is that why his house was raided?"she said.
Eze, however, urged the National Assembly to ensure that they meet up with the target they gave Nigerians in the passage of the budget.
"We can't afford any further delay in the passage and president's assent to the bill. Budget is an integral part of economic development of any nation," she said.
Goje had told the Senate that files containing work on the 2017 budget proposal were carted away by the police during a raid on his residence at Asokoro Abuja
He told the Senate that the police carted away laptops and 18 documents that contained the work of his committee on the 2017 budget.
The police have, however, denied taking away such document from Goje's house.

Load more