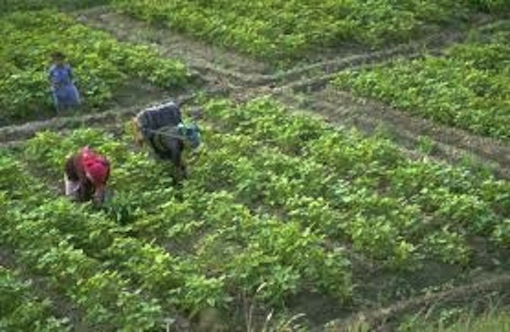 Dr Yakubu Ugwolawo, President, National Agricultural Production Cooperative Union of Nigeria (NAPCUN), on Monday, advised government authorities to involve farmers in the formulation of agricultural policies.
Ugwolawo, made this disclosure in a statement issued at the end of the farmer's cooperative stakeholders' meeting in Abuja.
He said that lack of active participation in policy formulation by farmers had resulted in the diversion of funds allocated to agriculture.
The NAPCUN president called on the present administration to provide a platform that would facilitate farmers' active participation in agricultural policies by encouraging credible farmers' cooperative societies.
Ugwolawo underscored the need for proper organisation of farmers to formidable cooperative societies to enable them benefit more from government agricultural programmes.
He said that NAPCUN was conceived to be a tool for revamping the Nigerian agricultural sector and addressing the current economic challenges facing the country.
The NAPCUN president stated that the relevance of cooperative societies in agricultural schemes had received a global recognition in recent times because it had tremendously improved farming.
He said that Nigeria should also make pragmatic efforts to key into the new tradition in its efforts to overhaul its agricultural sector.
The statement said that Dr Chris Ogiemwoyin, former Group Managing Director, Nigerian National Petroleum Corporation (NNPC), had called for synergy among farmers for increased agricultural production.
Ugwolawo also advised the government to put in place mechanisms that would ensure that agricultural inputs always get to targeted farmers.

Load more