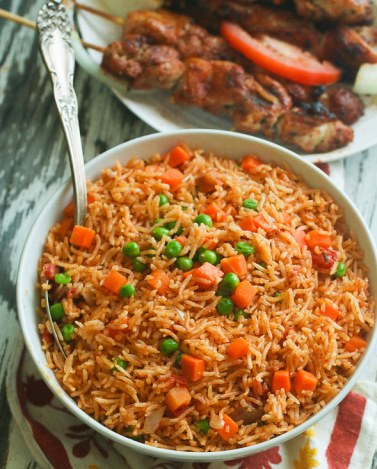 Professor Yemi Osinbajo, Nigeria's Vice-President on Monday described Nigerian-cooked jollof rice as "the best in the world".
Recently, while responding to a question by Richard Quest, CNN International business editor, Lai Mohammed, Minister of Information and Culture, allegedly said that Senegalese makes the best jollof rice on the continent.
Although Quest made attempt to defend the minister, saying the minister did not hear his answer correctly, the incidence sparked off unpleasant reactions on social media among a cross-section of Nigerians.
The Vice-President gave the score card while speaking at "The Platform Nigeria," a Global Media live broadcast LIVE on Channels TV and online convened by Poju Oyemade, Senior Pastor of the Covenant Christian Centre, in Lagos.
He said: "And by the way, we all know that Nigerian jollof rice is the best, we beat the Ghanaians and the Senegalese hands down."
"We have everything, and our people are doing incredibly innovative things.
"Our music and entertainment industry is the fastest growing in the world,and of course, nobody is as funny as Nigerians, whether professional or amateur," he noted.
The VP also extolled Nigerians innovative feats in various fields, especially in recent times.
"Last year Oluyinka Olutoye, a Nigerian surgeon successfully took out a baby from her mother's womb, operated on the womb, and put the baby back in.
"The baby was carried full term and was born naturally — a feat previously unheard of.
"Only last year, a Nigerian girl Morolake Akinosun won a gold medal at the Olympics.
"Last Saturday, a Nigerian boxer Anthony Oluwafemi Joshua won the WBA, becoming the boxing champion of the world."
Jollof rice is a staple meal among Africans, however over the years, Nigerians, Ghanaians, Senegalese and other African countries have claimed to make the best of the meal.

Load more