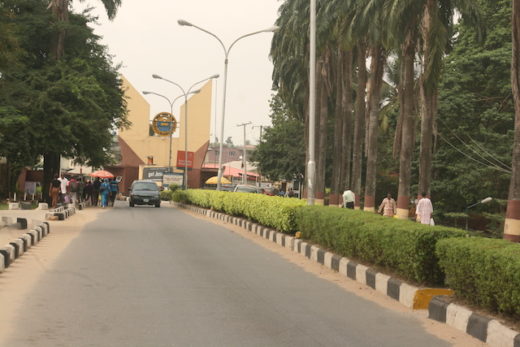 Gov. Akinwunmi Ambode of Lagos State has  called on the academic community to partner with government in research work that would create a platform for good governance and economic growth.
Ambode spoke in Ikeja when he received the management team of the University of Lagos (UNILAG) led by the Vice Chancellor, Prof. Rahmon Bello, at the Lagos House.
He said the time had come for practical collaboration between the government and the academic community for the overall benefit of the country.
"I think we have missed out all the great opportunities that we have seen in most of the schools that we attended; the huge advantage that comes in the collaboration between the academic community and government, and that is where I want us to actually focus on.
"We need to see how the academic community can help in our vision for growth and development,''Ambode said.
According to the governor, so many things should come from the academic community to support government to create a platform for good governance and reduce the cost of governance.
"This will only come from the research work that comes out from the university," Ambode said.
The governor, who is a product of UNILAG, described the visit by the management of the institution as historic.
He said it was important to build on it to ensure purposeful synergy for growth and development.
Ambode recalled a professorial research work in UNILAG funded by the State Government on tax matters, saying that more should be done in finding solution to the myriad of challenges confronting the nation.
READ: Buhari must address the nation – NGO
The governor, while expressing excitement at a new office created by UNILAG on innovation and enterprise, called for concerted efforts by key players to grow the informal sector, which he said,  remained critical to the growth of the economy.
"The economy in Nigeria actually needs new entrepreneurs. We need them because they are the bulk of the system itself, and then, when you count the formal sector, it is just 10 per cent of the economy in Lagos.
"The bulk of the economy of Lagos is in the informal sector and we need to do a lot of research and collaboration to be able to bring the entrepreneurship in the informal sector into the framework of growing GDP of Lagos,'' he said.
Earlier, Bello said that the visit was to associate with Ambode who is the first alumnus of UNILAG to govern the state, as well as to scale up partnership with the state government for development.
He congratulated the governor for his sterling performance in office in the last two years in all the sectors, saying that the projects had positively impacted on the people.
Bello, however, called for involvement of UNILAG in the move by the governor to create a technology hub in Yaba area of the state and other parts of the state.

Load more