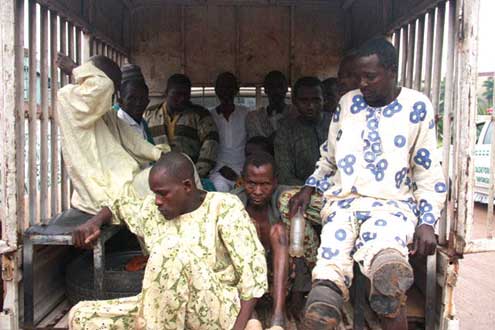 The Kano State Hisbah Board has arrested 139 beggars in April for allegedly violating the law banning street begging along major streets of the state capital, an official said on Tuesday.
Malam Musa Sangaya of the board's Anti-begging Unit, told the News Agency of Nigeria (NAN) in Kano that 32 out of the 139 beggars were children, while 107 were adult.
"Our men arrested 139 street beggars around Bata, Bompai, Nasarawa hospital and Yankaba areas for violating the law banning street begging in Kano metropolis.
"Out of the 139 beggars, 107 were adult male and female, while 32 were children who engaged in begging," Sangaya said.
He explained that 84 of those arrested hailed from Kano city, while 52 were from Bauchi, Borno, Jigawa, Katsina, Kaduna and Gombe States, and three from Niger Republic.
Sangaya said that one of the beggars, arrested severally, had been taken to court, while others who were first offenders, were taken to their various Local Government Areas.

Load more