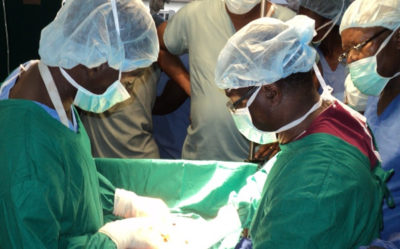 The Kogi chapter of the Nigerian Medical Association (NMA) has directed its members to embark on an indefinite strike over government's failure to pay doctors' salaries.
A communique jointly signed by its Chairman, Dr Tijani Godwin, and Secretary, Dr Zubair Kabiru, after an emergency congress on Tuesday in Lokoja, said that the strike would commence on Wednesday.
The NMA expressed disappointment over government's inability to pay the doctors' salaries and arrears as agreed two months ago and wondered why it was difficult for the government to fulfill basic commitments.
"We have presented our demands to the government, but none has been met; we are left with no other option than to go on strike," the association said.
The medical doctors frowned at government's refusal to clear nine doctors during the screening exercise even after they provided all necessary documents, and also decried the consistent deductions in the salaries and arrears of doctors.
The association advised doctors intending to pick up employment with the Kogi Government to be "very cautious" as many of their colleagues were owed huge sums.
The NMA embarked on a warning strike in December 2016 but suspended the action after the government promised to pay their salaries.
The government, however, reneged on that promise, forcing the doctors to abandon the hospitals again.

Load more