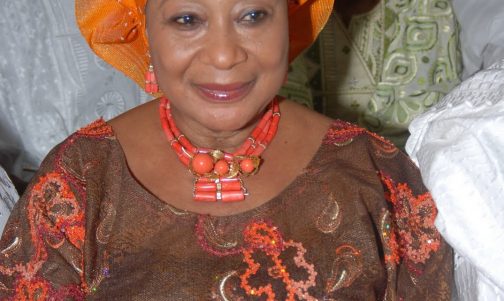 The Lagos Chamber of Commerce and Industry (LCCI) and CMC Connect on Tuesday said they were partnering to honour public and private institutions that contributed to development of businesses.
Mrs Nike Akande, the President of LCCI, made the pledge while unveiling the Lagos Manila for the 2017 Chamber and Commerce Award.
The News Agency of Nigeria (NAN) reports that Lagos Manila is a historic symbol of trade and commerce in Lagos and West Africa sub region.
The theme of the award is: Lagos @ 50: Celebrating the Heartbeat of Commerce and Industry in Sub-Saharan Africa.
The ceremony will hold on July 1.
Akande said that the chamber was seeking to celebrate institutions which brought innovations, business sustainability and positive impacts to the society.
READ: Arik Air Resumes Flight Operations
"We are celebrating organisations that have demonstrated resilience and good corporate governance in the face of pressures arising from the recession.
"These companies have continued to offer value to their stakeholders," she said.
According to her, the award coincides with the celebration of Lagos State at 50 and the giant strides made by businesses over the decades to make Lagos the nation's economic nerve centre.
She said that the industry award was also to honour transparency and objectivity and the selection of several entities were backed by feedback from research and market intelligence.
Mr Yomi Badejo-Okusanya, the Group Managing Director of CMC Connect Burson Marsteller, said the award would be a platform to expand the frontier of business excellence in the country.
He said that the collaboration with LCCI would promote growth, excellence and inspire emerging businesses and entrepreneurs to make sustainability their watchdog.

Load more