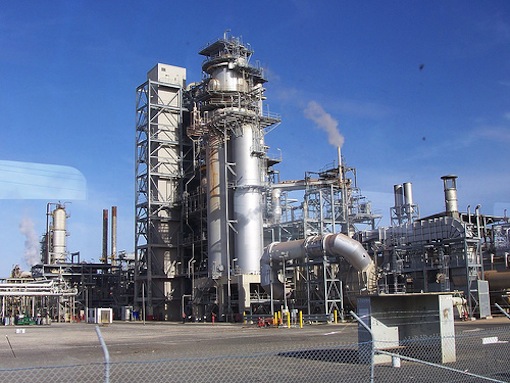 The Nigerian Government on Tuesday reiterated its commitment to build modular refineries in oil-producing areas of the Niger Delta.
The Minister of State for Petroleum Resources, Dr Ibe Kachikwu, made the commitment as part of efforts to woo businessmen at the offshore technology conference holding in Houston, United States.
Vice-President Yemi Osinbajo had on March 25 assured that the proposed modular refineries would be sited only in oil-producing areas as part of measures to address the developmental challenges in the area.
"Now that the Vice-President has visited the area, I will go round and make a workable plan to kick-start the modular refineries, we need to move away from state-ism to a pan-Nigerian development.
"We have to boost local refinery. The concept of producing crude and selling it off barrel per barrel is some policy we have to look at.
"I hate to sit over a ministry where we can't be self-sustaining. The Niger Delta has shown that it can cooperate and ensure peace if focus is on developing the region," he said.
Kachikwu said President Muhammadu Buhari had set out tough choices, hence, focus would be to stabilise macro-economic environment, align monetary trade and fiscal policies.
Part of the choices were to accelerate non-oil revenue generation, drastically reduce costs, privatise public enterprise and assets, achieve food security, improve transportation infrastructure and boost local refinery, he said.
Kachikwu said a 10-point focus had been developed to attract massive investment and growth, with focus on equity collaboration with joint-venture partners, diversification of the downstream infrastructure among others.
The Minister said the government would do more to grow production from 2.2 million barrels of crude per day to 3 million, refine crude, improve yield from oil through transparency and the need to continually cooperate with OPEC.
He also said he was working assiduously to ensure that the cost of producing crude per barrel reduces from $28 to $18.
"Nigerians should take the lead, invest and return monies to the sector. We need to make the sector regain its relevance and most importantly we must begin to address the future by saving.
"There are oil wells in places like Saudi Arabia that are capped and kept for future generations.
"We must save, although that anomaly is being addressed as we speak, we must save, creativity must return," he said.

Load more