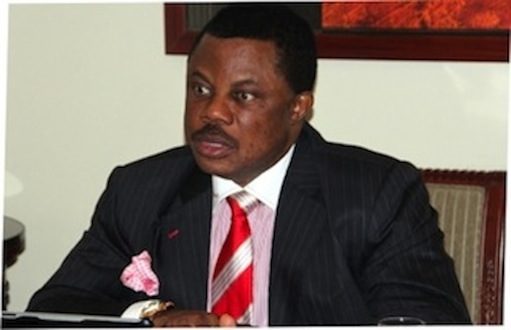 Residents of Okpoko, a slum settlement in Onitsha have raised the alarm over the worsening human condition in the expansive community.
The residents voiced their predicaments when members of the Nigerian Institute of Town Planners (NITP) made a field trip to the community on Tuesday.
The President-General of the community, Mr Linus Ezenwamma, decried the human condition at the community, lamenting the deplorable condition of roads and other facilities in the area.
He also lamented the poor management of waste and a lack of potable water in the community over the years.
Ezenwamma complained over the slow pace of work on the Ogbuagu-Mgbuka-Amazu-Onitsha-Owerri road, pleading with the Anambra Government to direct contractors handling the road to return to site.
According to him, there have been promises by various administrations in the state, including visits by officials of World Bank but Okpoko has remained a ghetto.
"Work started few months ago to dredge the Sasamori Channel but the work has since stopped.
"We were happy when it started but now that the rains have set in we plead with governor to direct the contractors to return to site before flooding wreaks havoc on the community.''
Ezenwamma, however, commended Gov. Willie Obiano for clearing a 30-year-old refuse dump and building an ICT centre, primary health centre and magistrates' court at the site.
"But in spite of these projects, people are still suffering at Okpoko," he stated.
Also speaking, Mr Felix Onunkwo, the Chairman of the Okpoko Community Landlord's Association, said there was urgent need for water, electricity and roads in the community.
Onunkwo, described the community as the worst place to reside in Anambra.
"We call on government and town planners to help out, so that our people can have a sense of belonging.
"People here are prone to serious health challenges because of the unplanned nature of the community," he said.
The state's Chairman of NITP, Mr Joachim Ulasi, explained that the visit was to enable members of the institute to study the settlement and make suggestions to government.
"We are here in Okpoko to see for ourselves, the needs of the people, hear from them and then put in our ingenuity to solve the challenges.
"What we saw in Okpoko is a mess, a blighted area that is not planned. No access roads, drainages or something to show the difference between one building and another," Ulasi said.
The News Agency of Nigeria (NAN) reports that the visit was part of activities to mark the 19th edition of the Mandatory Continuing Professional Development Programme of the NITP in Anambra.

Load more