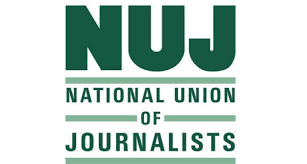 The Rivers Council of Nigeria Union of Journalists (NUJ) says it will honour journalists who lost their lives while carrying out their duties on 2017 World Press Freedom Day.
Mr Soibi Max-Alalibo, its Secretary, disclosed this in a statement issued in Port Hart Harcourt on Tuesday.
He said the press freedom day, which would hold on May 3, would have the theme "Critical Minds for Critical Times: Media's role in advancing peaceful, just and inclusive societies".
"May 3 of every year is a date set aside to celebrate the fundamental principles of press freedom and evaluate press freedom around the world.
"The day is also set aside to defend the media from attacks on its independence and to pay tribute to journalists who lost their lives in the exercise of their profession.
"All NUJ members are expected to attend the event en mass as the occasion is one of the most important days for journalists across the globe," he said.
Max-Alalibo said that Dr Ibituru Pepple, the Coordinator of the International Institute of Journalism (IIJ) would deliver a lecture.
The lecture is titled, "Freedom of Expression, Justice and the Rule of Law: Panacea to the Attainment of the Sustainable Development Goal 16".
The secretary said that heads of media organisations in the state, past NUJ chairmen and top government functionaries would be at the occasion.
The UN General Assembly declared May 3 World Press Freedom Day to raise awareness of the importance of freedom of the press and remind governments of their duty to respect and uphold right to freedom of expression.

Load more