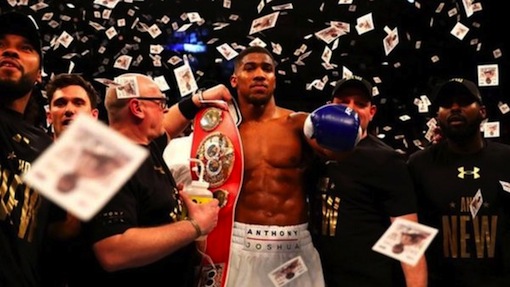 Anthony Joshua is a Nigerian born British boxer and the newly crowned World Heavyweight Champion. He clinched the title on the 29th of May 2017, after beating 41-year old Ukrainian boxer Wladimir Klitschko at the Wembley Stadium.
The boxer is set to be honoured back home in Nigeria as the Sagamu Stadium and a street in Ogun state is to be named after him.
Yinka Mafe, the majority leader of the State House of Assembly in Ogun State Nigeria, was among those who watched Joshua's win in an open air viewing event.
Joshua's parents hail from the Ogun State region of Nigeria. According to ESPN , Mafe has vowed to rename the stadium after Joshua, while the popular Cinema Street will also bear his name.
Joshua's great grandfather, Omo-Oba Daniel Adebambo Joshua, built the cinema that sits on the road during the 1950s.
"We are proud of what he has achieved as a son of Sagamu, and we will be happy to do our own little bit to show our appreciation and support for him," Mafe said.

Load more