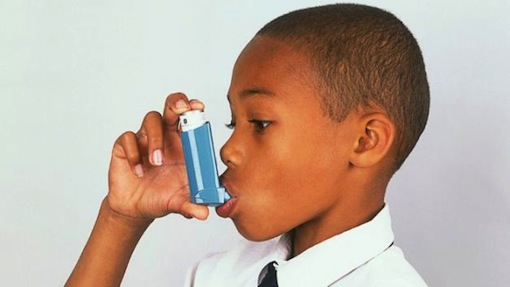 As the world commemorates the 2017 World Asthma Day on May 2, the Nigerian Thoracic Society says that no fewer than 15 million Nigerians have asthma.
The Secretary-General of NTS, Dr Olufemi Adewole, made the assertion at the formal presentation and launch of the "Guideline for Asthma Management in Nigeria'' on Tuesday in Lagos.
The World Asthma Day is an annual event organised by the Global Initiative for Asthma (GINA) and other partners globally to improve asthma awareness and care.
The event which CNN has marked yearly since 1998 takes place on the first Tuesday in May and the theme for 2017 is "Asthma — Better Air, Better Breathing''.
Adewole said: "Asthma is one of the most common chronic lung diseases affecting approximately 400 million people worldwide.
"In Nigeria, about 15 million people may have asthma based on numerous studies.
"However, with increasing urbanisation and uptake of western lifestyle, it is projected that developing countries may have rising incidences of asthma.
"The number of people with asthma will grow by more than 100 million by 2025''.
Adewole said that asthma was the most common chronic lung disease in children.
According to him, it is typically characterised by recurring symptoms such as coughing, wheezing, shortness of breath and chest tightening.
However, Adewole said that "these symptoms are variable and could fluctuate for each individual over time.
"Asthma is a heterogeneous disease with interplay of the nature and nurture,'' he said.
Also, Prof. Peters Etete, President of NTS, said that environment could have a huge impact on asthma exacerbations, whether it was from cigarette smoke or pollution.
"Air pollution is an important trigger for asthma.
"In Nigeria, common sources of air pollution include biomass fumes (smoke from wood or other plant or animal products) for cooking or warmth, cigarette smoke and car exhausts.
"Similarly, climate change which is also related to many human activities contributes to increasing asthma incidences and aggravations.
"Workplace air quality and industrial pollutions are important but often overlooked,'' he said.
READ: Heavy Rain Renders Many Homeless
On the National Guideline on Asthma Management, Etete said that "NTS is the umbrella body of professionals involved in respiratory care.
"We have realised that one major gap in asthma care in Nigeria is the lack of a National Guideline on Asthma Management.
"Such a guideline is important to ensure that practitioners adopt the minimum level of standards required in asthma and see how such care is comparable to international best practices.
"This will ultimately reduce asthma related deaths and morbidity,'' he said.
The society called on the Federal Government and the private sector to assist in ensuring access to clean, affordable cooking energy such as gas or electricity.
"Cooking with biomass should be minimised and when used, should be situated outside the main house in a place where air can flow freely.
"We should wage war against cigarette smoking, provide services to help current smokers quit and prevent initiation into cigarette smoking.
"Owners of vehicles should use them responsibly and choose to walk short distances rather than drive.
"We all have to strive to make our air cleaner for improved health and better asthma control,'' Etete said.

Load more