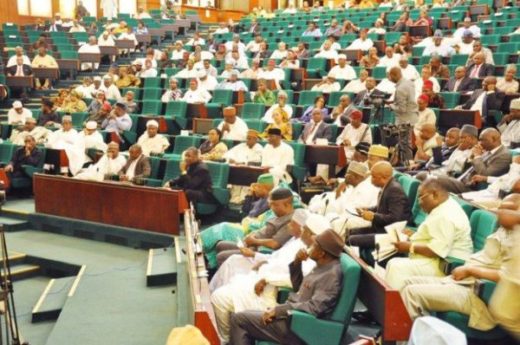 A Bill to repeal and re-enact the Explosives Act to control access to explosive materials in the country passed second reading at the House of Representatives on Tuesday.
The Bill sponsored by Rep. Shawulu Kwewum (Taraba-PDP) intends to make comprehensive provisions for the importation, manufacturing, storage and use of explosives.
Kwewum, in his lead debate said that the bill was imperative because the use of explosives for crime and terrorism had become rampant in the country.
He added that explosives were no longer used exclusively for industrial purposes as many people had access to them or to sites where they were often stored.
According to him, the country lacks a reliable central control point where data on location of explosives and persons having access to them can be accessed by security agencies.
READ: Presidency frowns at delay in passage of anti-graft Act
"It has therefore become imperative to expand the control of explosive from the current industrial purpose, since they have become major security material.
"We do know that across the world serious attention is paid to the manufacture, importation, storage and use of explosives," the lawmaker said.
In his contribution, Minority Leader of the house, Mr Leo Ogor (Delta-PDP), said if passed, the bill would strengthen the sector system in the country.
He said that there was the need for the government to take drastic action to address the issue as it would put an end to insecurity across the nation.
After the debate, majority of members present voted in favour of passage of the bill when it was put for a voice vote by the Speaker, Mr Yakubu Dogara.

Load more