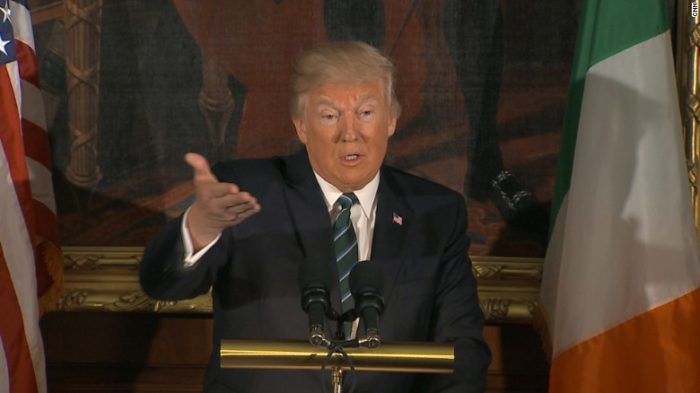 U.S. President Donald Trump, on Wednesday, told Palestinian President Mahmoud Abbas that he wants to reach a Middle East peace deal between the Israelis and Palestinians.
"We want to create peace between the Israelis and the Palestinians.
"We will get it done," Trump said, standing alongside Abbas at the White House.
The American president told his guest that he sees "a very, very good chance and I think you feel the same way.
Abbas said that Palestinians wish to see a two-state solution based on 1967 borders with a Palestinian capital in East Jerusalem.
He denounced Israeli occupation of Palestinian territories even as he expressed optimism about the stalled peace effort.
"Mr President, we believe that we are capable and able to bring about success to our efforts because you have the determination to lead it to fruition," he said.
Trump had raised eyebrows in February when he broke with long-standing U.S. policy of advocating a two-state solution for Israel and the Palestinians by saying he would accept any peace settlement, including alternatives to the two-state solution.
The president made the comment during a joint news conference with Israeli Prime Minister Benjamin Netanyahu, who on February 15 made his first visit to the White House since Trump became president.
Palestinian officials had also expressed concern about remarks by Trump that the U.S. would move its embassy from Tel Aviv to Jerusalem.
The action would be seen as provocative because the city, claimed by both sides, had long been considered an issue for peace negotiations.

Load more