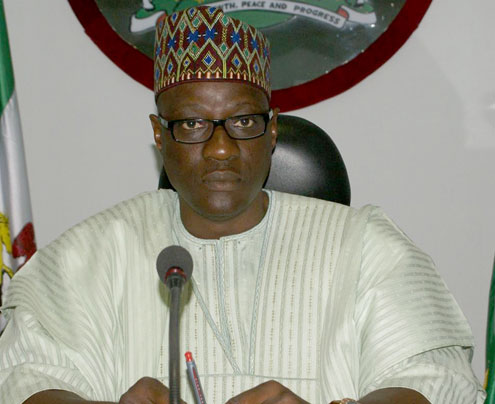 Gov. Abdulfatah Ahmed of Kwara has assured local and foreign investors of an enabling environment for their investment in the state.
The governor gave the assurance on Wednesday while receiving the Minister of State for Industry, Trade and Investment, Hajia Aisha Abubakar, at the Government House in Ilorin.
He said his government was prepared to give necessary support and encouragement to investors in order to make the state  the preferred choice of  profitable businesses.
Ahmed appealed to the people of the state to be receptive to  investors so as  to facilitate speedy economic growth and development.
The governor, who identified agriculture as a key driver of the economy, acknowledged the  efforts of the Federal Government in  revamping the  agriculture sector.
READ: Senate Confirms Ocheni, Hassan As Ministers
He said reviving the sector would  serve as a means of diversifying the economy and  creating employment opportunities.
Ahmed also commended the Federal Government for its drive to achieve self sufficiency in sugar production through backward integration.
"The Federal Government's effort at achieving self sufficiency in sugar production is commendable and the backward integration will revive the sugar sub-sector in Nigeria," he said.
Speaking earlier, Abubakar said she was in the state to visit Lafiagi Sugar Plant in Edu Local Government Area to ensure that it adhered  to the Federal Government's  10  years Sugar Master Plan.
According to her, the  sugar plantations in Adamawa, Sunti in Niger  and Lafiagi in Kwara  were being monitored by a Peer Review Team to ensure that they adhered  to the Master Plan.

Load more