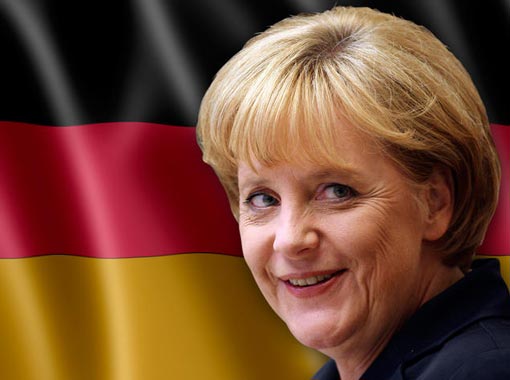 Chancellor Angela Merkel on Wednesday expressed her support for Defence Minister Ursula von der Leyen in a controversy surrounding an army officer suspected of posing as a refugee in order to carry out terrorist attacks.
"The minister has the full support of the chancellor and the entire government in her effort to clarify all aspects of Franco A's case concerning the Bundeswehr," Merkel's spokesman Steffen Seibert said.
Seibert was speaking after von der Leyen travelled to the French city of Illkirch where the 28-year-old lieutenant was stationed while allegedly planning attacks to more closely oversee the investigation.
Von der Leyen cancelled a trip to the U.S. in order to give her attention to the case, which has raised questions about her leadership.
Seibert also mentioned a separate investigation into verbal, physical and sexual harassment of trainees in several different army bases in Germany that has prompted further criticism of the minister.
"Von der Leyen had launched an investigation that will  ensure that "grave misconduct, whether it be racist attitudes or sexual humiliation can be reported, communicated through the ranks and brought to an end faster," Seibert said.
READ: S/African Novelist Commits suicide
Franco A reportedly had accomplices, one of whom a 24 year-old student who grew up with Franco A in the city of Offenbach was also arrested last week.
Maximilian T, another soldier stationed at Illkirch, is also under investigation after a list of attack targets that included Justice Minister Heiko Maas and former president Joachim Gauck was found in his possession.
"It must now be examined very carefully to which extent right-wing extremist structures existed in Illkirch,'' Christian Democrat lawmaker Henning Otte said during a meeting of the parliamentary defence committee in the Bundestag.
The case has also raised questions about Germany's asylum system after it emerged that Franco A had been living a double life as a Syrian refugee named David Benjamin.
He was granted residence status and received government benefits under the alias.

Load more