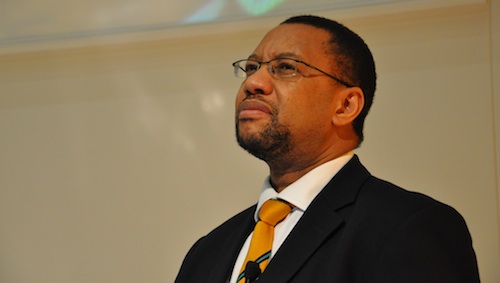 MTN Group reported a 7.1 per cent rise in first-quarter group revenue helped by a strong performance in data services, the mobile phone operator said on Wednesday.
MTN said in Johannesburg that data revenue, which contributed 20 per cent of total revenue, was up 29.4 per cent for the three months ended March 31.
As result, shares in MTN were up 1.36 per cent to 128.52 rand at early trading.
"In our key markets of South Africa, Nigeria and Iran, significant network investments made over the past few years are underpinning the improving revenue trends," Group Chief Executive Rob Shuter said.
"The network investment planned for 2017 is expected to support further market share gains across our markets."
READ: LCCI, CMC Connect celebrate business excellence
Year-to-date capital expenditure stands at 4.6 billion rand, MTN said.
Ratings agency Fitch downgraded MTN to junk status in April and gave it a negative outlook, citing weakness in the economic and operating environments of its main subsidiaries in South Africa and Nigeria.
Founded with the help of Pretoria at the end of white rule in 1994, MTN is seen as one of post-apartheid South Africa's biggest commercial successes.
But clashes with regulators in recent years have raised questions about its governance and have hobbled its growth.
The firm, which does the bulk of its business in emerging markets, said Nigeria's subscriber base declined by 2.3 per cent in the quarter due to new regulations, while total revenue increased by 11.6 per cent.

Load more