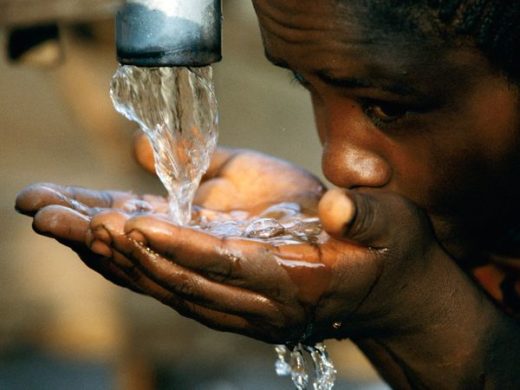 The Nasarawa State Government has reiterated its commitment to boosting water supply across the 13 local government areas of the state.
The Deputy Governor of Nasarawa State, Mr Silas Agara, made the promise in Lafia on Wednesday when he received members of a United Kingdom-based research outfit known as "Resilience in Ground Water Supply System''.
He said that Gov. Umaru Al-Makura led-administration considered the provision of portable water for the citizens as one of its cardinal responsibilities, adding that it was making concerted efforts to expand the water supply schemes across the state.
Agara said that the expansion of water supply schemes was currently going on in Lafia, Akwanga, Doma, Toto, Nasarawa, Daddere in Obi, Nasarawa Eggon and Wamba Local Government Areas of the state.
He said that the state government had concluded plans to initiate similar schemes in all the local government areas across the state while maintaining over 300 boreholes sited across the state.
The deputy governor said that the idea was to ensure efficient and adequate water supply to all the residents of the state.
"Water is life; so, providing water for our people is one of our cardinal responsibilities as a government.
"We have plans to ensure that all the local government headquarters are linked up or have their own water schemes,'' he said.
Agara commended the visiting UK-based team for conducting the research, in the lead-up to a pilot project in the state.
He said that state government would partner with the team in efforts to ensure that a lot of people benefited from their research studies.
He called on the state Ministry of Water Resources and other relevant agencies to collaborate with the research team to come up with the best way to resolve the water crisis in the state.
Earlier, Dr Adran Healy, Leader of the team from the University of Cardiff, said that the team was embarking on a research study of Nasarawa State, Lagos State and Borno to examine their peculiar water challenges.
He said that his team would find lasting solutions to the water supply challenges facing the country.
Members of the delegation are expected to visit Keana, Nasarawa Eggon and Lafia during the research tour.

Load more