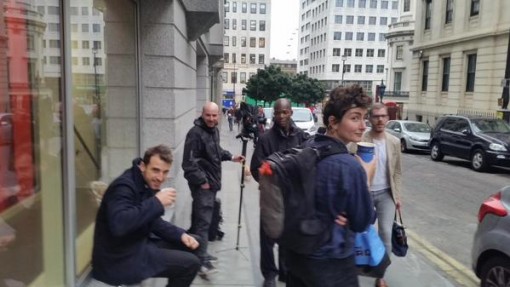 The Nigerian Press Council (NPC) has urged the media organisations to continue its developmental strives and healing process to bind Nigerians together in the face of seeming sectoral and political differences.
The Executive Secretary of the Council, Mr Nnamdi Njemanze, made the call during the 2017 World Press Freedom Day Celebration on Wednesday in Abuja.
The theme of the 2017 celebration is, "Critical Minds for Critical Times: Media's role in advancing peaceful, just and inclusive societies"
Njemanze noted that the role of media in sustainable development of every nation could not be under estimated, especially in the areas of good governance and development.
He said democracy guarantee freedoms, such as freedom of expression and communication, freedom of association, among others.
The executive secretary said that the media has the responsibility to guarantee freedom of communication and information for the public good of any nation.
According to him, every great information or communication advance in history has been seen in its time as furthering education.
" Such advances also help in promoting peace and understanding.
" The media play a central role in conflict and crisis situations. Conflicts, we all know is an inevitable aspect of all societies.
"However, the way they are reported in the media or handled in the polity can either douse or escalate casual disagreement which usually requires resolution.
" NPC wishes to enjoin the press not only to assess the state of press freedom in Nigeria, but also for the promotion and development of initiatives in favour of the freedom of the press in Nigeria," he said.
Njemanze also advised the media to continue to discharge its onerous task of holding those in office accountable as enshrined in the nation's constitution.
READ: Rivers NUJ To Honour Late Colleagues
This, according to him, will ensure that public office holders build an all-inclusive society by fulfilling their electoral promises.
He assured that the council would continue to support the press through its efforts at ensuring the sustainability of high professional standards through capacity building programmes and other activities.
The News Agency of Nigeria (NAN) reports that World Press Freedom Day is a day declared by the United Nations General Assembly to raise awareness on the importance of freedom of the press.
The day is aim at reminding governments of their duty to respect and uphold the right to freedom of expression enshrined under Article 19 of the Universal Declaration of Human Rights.
The world press freedom day came into being in Dec. 1993 as an offshoot of a seminar held in Namibia in 1991.
It was the seminar that led to the Windhoek Declaration which affirms that a free press is essential to the existence of democracy and a fundamental human goal.
According to the United Nations Educational, Scientific and Cultural Organisation (UNESCO), World Press Freedom Day is a day to promote, develop and suggest initiatives in favour of the freedom of the press. (

Load more